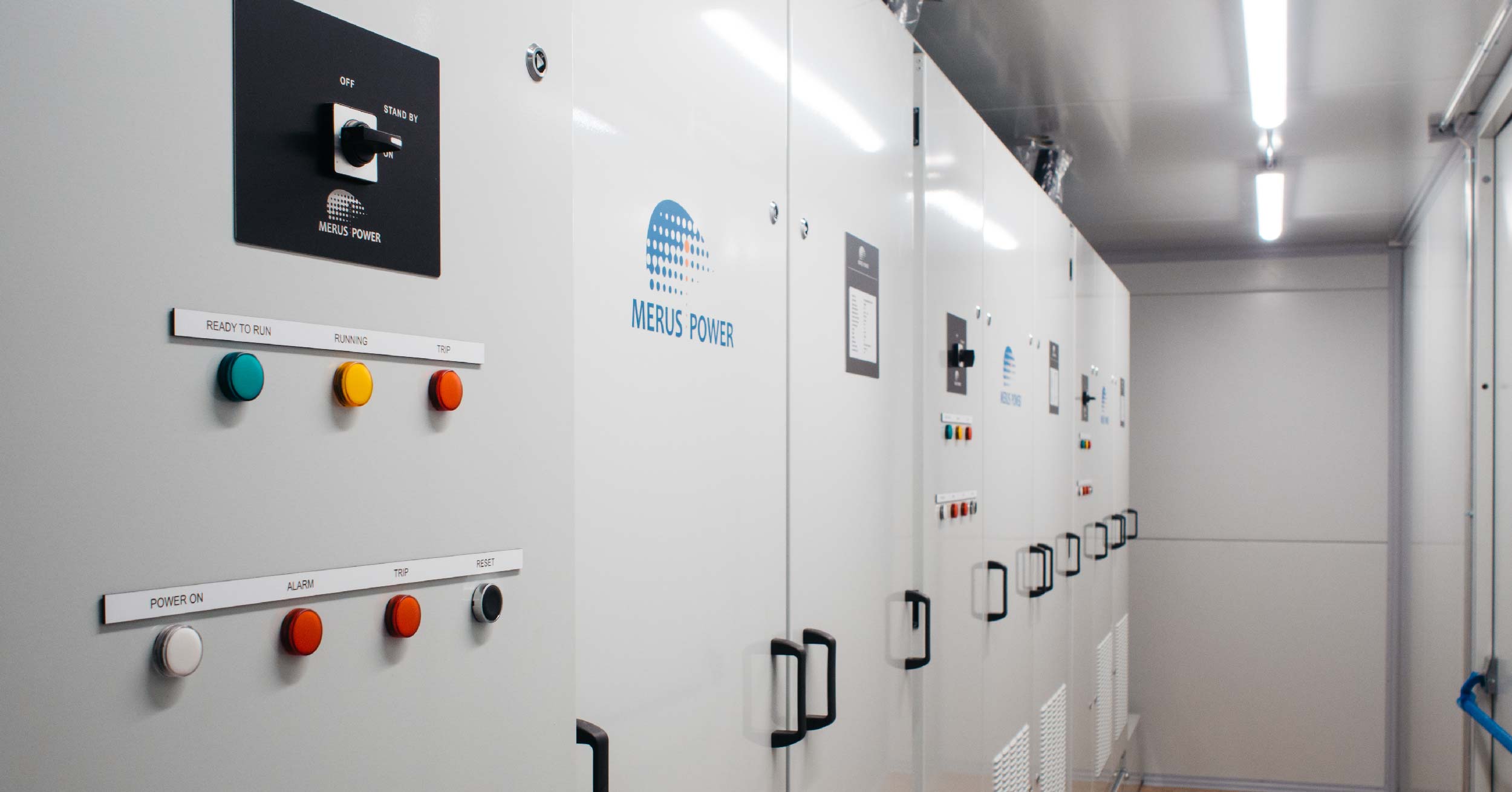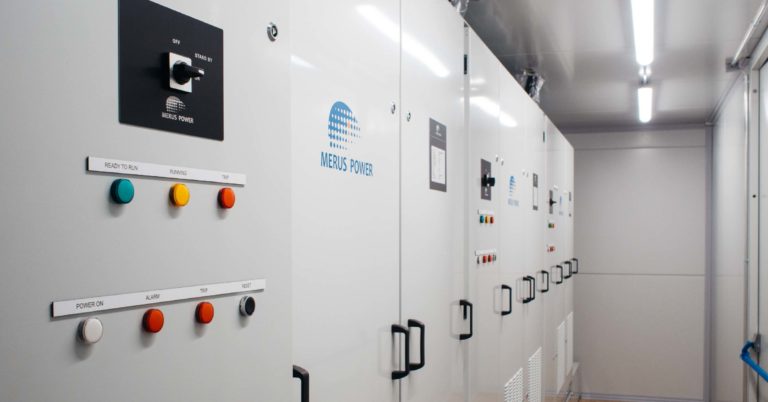 Merus® STATCOM
Static Synchronous Compensator
Merus® STATCOM is a modular and modern Static Synchronous Compensator for demanding applications and heavy industrial loads.
Benefits of Merus® STATCOM
Higher productivity by reducing melt-time in steel plants
Increased torque leading to higher payloads of large inductive loads
Easy compliance with grid-code criteria in wind and solar farms
Cost-effective solution to increase existing electrical network capacity
Reduced system losses
Quick return on investment
Reduced maintenance costs and longer lifetime of plant
Transmission and distribution network capacity enhancement
Merus® STATCOM is a compensation solution based on a Voltage Source converter (VSC). It can act as a source or sink for reactive power, allowing continuous control of the system's grid. If there is a need for reactive power, Merus® STATCOM can provide instant reactive power support to stabilize the supply grid. In other situations, it absorbs the excess reactive power to ensure the stability of the grid.
Merus® STATCOM is a modular and redundant system. It is designed to operate as a standalone unit and higher power can be achieved by installing more modules. Each module has its own cooling system and an independent Control and Protection System (CPS) that communicates with the Supervisory Control and Data Acquisition (Merus® SCADA). In case a module has an internal failure, it will be disconnected from the system and the remaining modules continue their operation without any unnecessary interruption.
Application areas
Steel industry: Electric Arc Furnaces (EAF), Lade Furnaces (LF), rolling mills, etc.
Mining industry: Mine winders, excavators, conveyors, etc.
Shredders and crushers
Industrial welding
Cement plants
Traction
Industrial and harbor cranes
Voltage and reactive power control in transmission and distribution utilities
Heavy industry is a vastly energy-intensive sector. Processes like mining, steel manufacturing, or cement production consume a lot of energy and generate all kinds of power quality problems from flicker to low power factor. These issues can stall production, weaken efficiency and even decrease the capacity of factories. In addition, poor power quality can cause expensive penalties for not complying with grid codes.
Merus Power is recognized as a desired technological partner for its extensive power quality experience also in heavy industry, innovative technological solutions, and highly qualified personnel. We always aim to provide the most cost-effective and reliable solutions with benefits that are appreciated by our customers and exceed their needs. We have a strong order backlog in heavy industry power quality solutions.

---
Do you have any questions?
Please contact one of our salespeople with questions and inquiries.