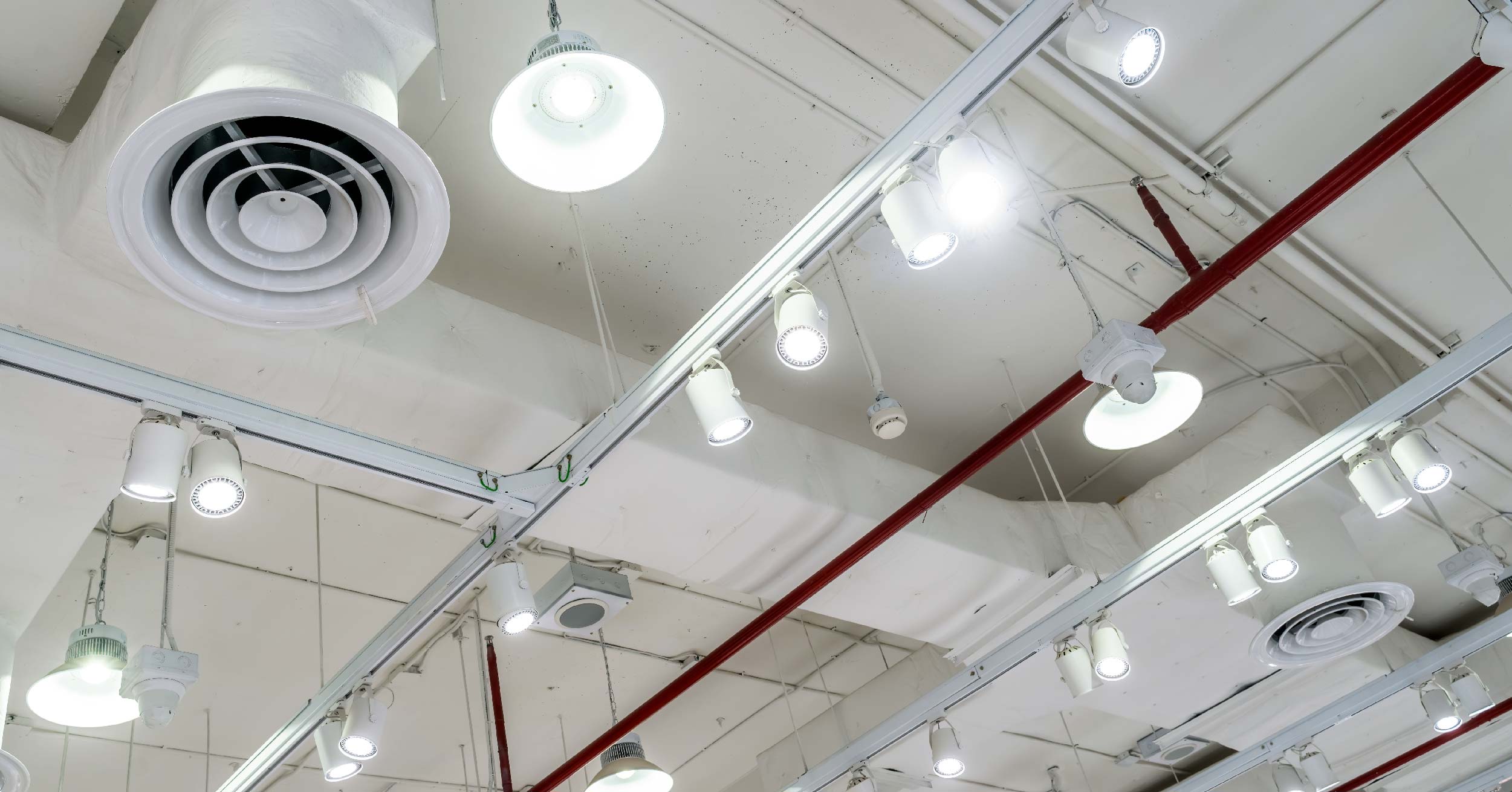 Lighting
Customer challenges
in lighting applications
Lighting plays a vital role in any industrial setting. Proper lighting enhances productivity, improves safety, reduces errors, and creates a comfortable work environment. Like any other application, lighting can also be affected by sub-par power. Poor power quality such as harmonic distortion and low power factor can cause flicker and other electrical disturbances, leading to increased maintenance costs, reduced productivity, and even safety hazards.
Flicker refers to the rapid and repetitive changes in light intensity that can be perceived by the human eye. This can have several detrimental effects, including visual fatigue and discomfort, reduced visibility, and equipment malfunctions. Prolonged exposure to flickering light can lead to eye strain, headaches, and general discomfort among workers, potentially reducing productivity and well-being. It can affect the perception of moving objects, making it more challenging to detect potential hazards or identify details accurately. This can increase the risk of accidents in industrial environments. Flicker can also impact the performance of sensitive equipment, such as control systems, sensors, and cameras, leading to inaccuracies, errors, or even system failures.
Prioritizing power quality creates a better work environment, enhances worker comfort, and ultimately contributes to improved productivity and safety in industrial settings.
Merus® Solutions improving power quality
in lighting applications
Better work environment, enhanced worker comfort
Smooth operation and low energy losses
Reduced maintenance costs
Long lifetime of sensitive equipment
Compliance with IEEE 519, G5/4, EN 50160, and also other power quality standards and regulations