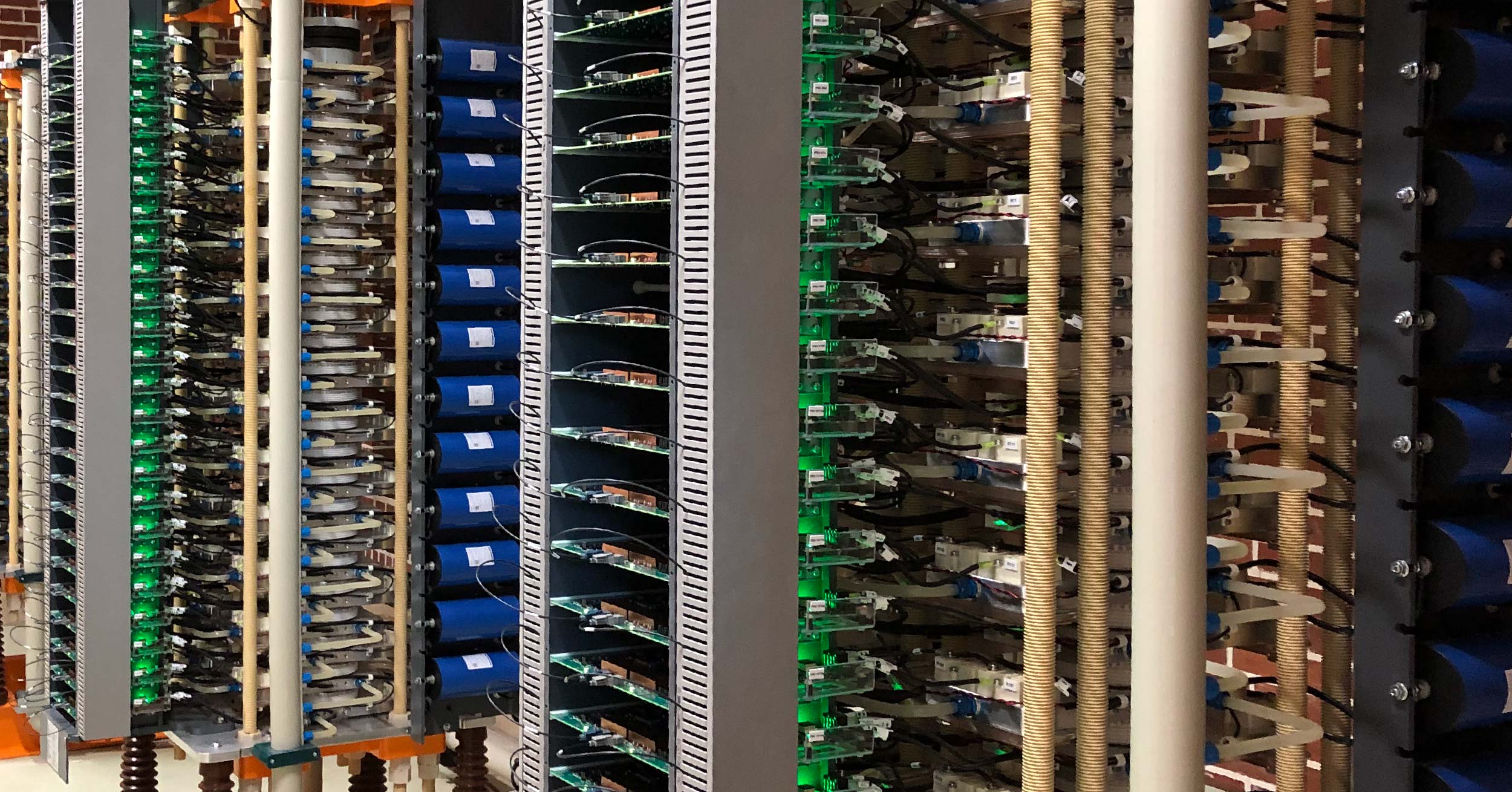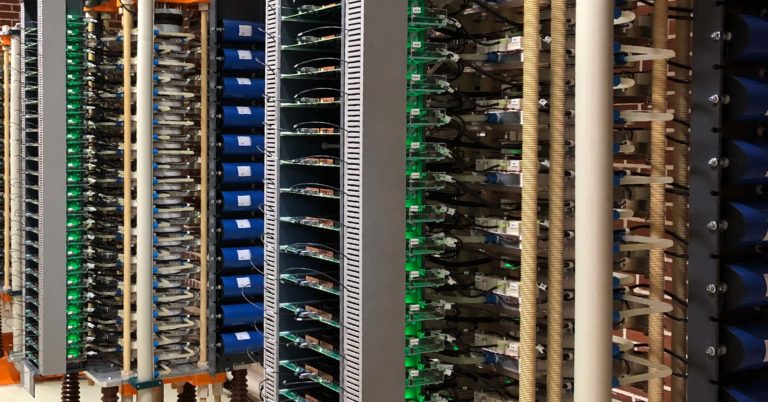 Merus® SVC
Static Var Compensator
Merus® SVC is a cost-effective Static Var Compensator solution with fast reactive power compensation for higher-power-class applications.
Modular design with efficiency
proven by control algorithms
At the heart of our Merus® SVC sits a Merus® Thyristor Valve, used in Thyristor controlled Reactors (TCR) for dynamic control of reactive power. Merus® Thyristor Valve was developed to meet the highest requirements for compactness, performance, and reliability in harsh industrial environments. Thanks to the modern composite construction, the valve is compact enough to be installed even into a standard sea freight container, enabling relocatable static var compensator designs.
Merus® SVC systems can be built for all medium voltage levels starting from 3.3 kV all the way up to 38.5 kV. Power output ranges from 4 MVAr to 250 MVAr. The devices can be connected in parallel for a higher total output and added redundancy. Each Merus® SVC system is tailor-made to fit the network fault level and load parameters.
Open- and closed-loop control strategies permit effective flicker mitigation, reactive power control, power factor control and harmonic mitigation. The thyristor valves in Merus® SVC are equipped with Merus® Control & Protection System that utilizes proven control algorithms.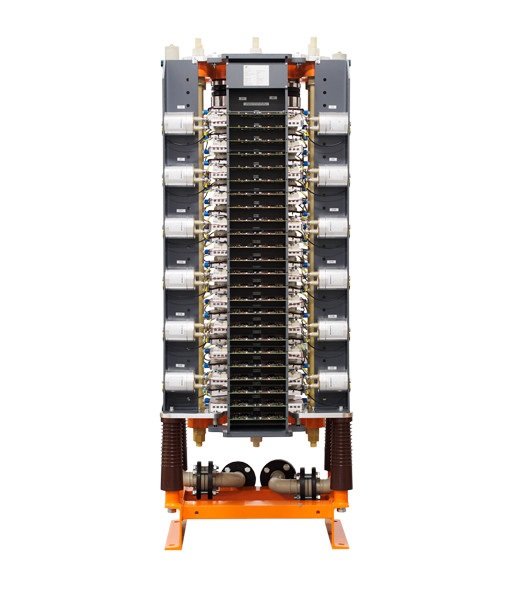 Modernizing SVCs
Lifetime expansion for aging SVC
Static Var Compensators built with thyristor-based power electronics technology have been in use since the 1970s. They continue being installed in demanding applications, such as Electric Arc Furnaces, mining plants, and transmission and distribution networks. High reliability and availability are required from these installations, as they play an extremely vital role in eliminating flicker, reducing voltage variation and increasing productivity in industrial facilities, and extending transmission and distribution capacity in the electrical networks of utilities.
Keeping an aging SVC up and running can be a challenge for several reasons, including the shorter lifetime of active components versus passive components. The manufacturer's specific electronic control components may have become obsolete, and the electrical characteristics of new spare thyristors must be closely matched with the other thyristors in the valves. Thus, the reliable long-term operation of an aging SVC system can be compromised leading to operational or safety risks.
Our experienced team of competent engineers takes a consultative approach to find out the right solution for the modernization of an aging Static Var Compensator.
---
Do you have any questions?
Please contact one of our salespeople with questions and inquiries.