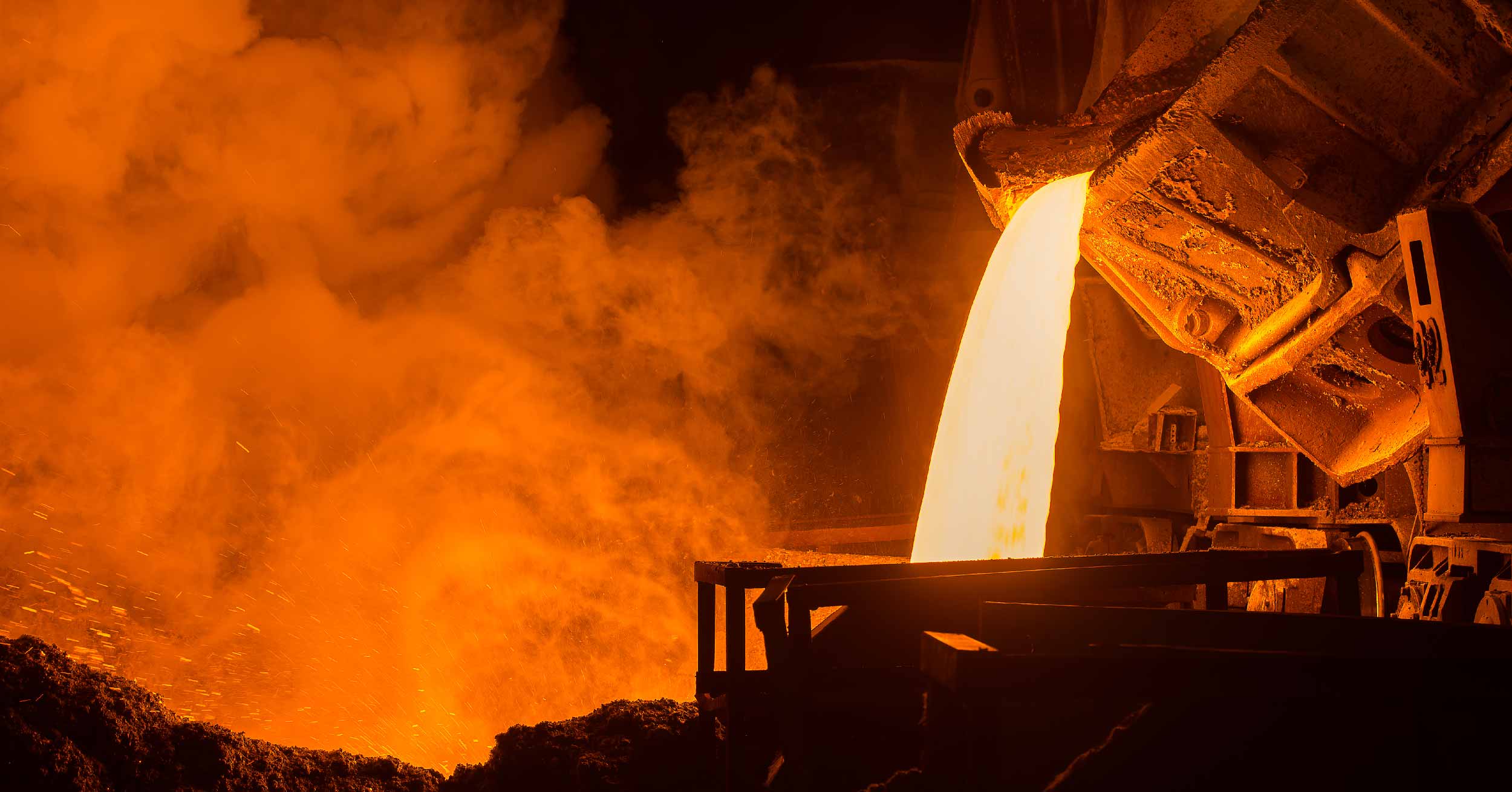 Increased annual production and cost-savings in a steel plant
Challenges at the customer's steel plant
The main loads at the customer's steel plant are a 170-ton Electric Arc Furnace (EAF) and a Ladle Furnace (LF). The melting of the steel scrap is carried out with the EAF rated at 160 MVA and the LF at 33 MVA. The total production capacity of the furnaces is 1 300 000 tons/year.
The furnaces are connected to a 33kV system fed by a 400/33 kV, 170 MVA, uk 14% step-up transformer. The total maximum active power of the EAF without compensators is 117 MW. The fault level at the point of common coupling varies between 4330 and 8540 MVA.
The rapid fluctuations in the reactive power drawn from the grid were primarily caused by the EAF. The inability of the supply grid to deliver the reactive power demand in an efficient manner was resulting in high voltage fluctuations and flicker in the grid.
Our Merus® Solution
Merus Power delivered a complete turnkey 0 – 225 Mvar (cap) Static VAR compensator (SVC) system. The Merus® SVC was connected to 33 kV 50 Hz grid frequency. Merus Power's scope of delivery included thyristor valves and reactors for Thyristor Controlled Reactors (TCR), filter capacitor banks, control, protection system (C&P), cooling system, and complete engineering.
Merus Power's compensator systems and state-of-the-art control engineering guaranteed excellent flicker and harmonic mitigation that resulted in remarkable improvement in EAF arc stability and operation. The generated harmonic current flow through the system impedances caused harmonic voltages at respective harmonic frequencies. To mitigate the harmonics, filter capacitor banks tuned at 2nd, 3rd, 4th, and 5th harmonic frequencies were dimensioned and installed.
Results after installation
With Merus® SVC System's dynamic compensation and filtering capabilities, great improvements were made. The plant achieved grid code compliance, addressing challenges such as flicker, power factor, harmonics, unbalance, and voltage fluctuations.
As a result, there was a noticeable enhancement in voltage quality and effective mitigation of flicker and harmonics. This led to a boost in productivity, contributing to an additional annual production of 155,000 tons of molten steel, equivalent to 3.4M€ per annum. Additionally, it resulted in diminished electrode wear, a 9.2% reduction in tap-to-tap times, and annual energy and graphite electrode savings of 2.6M€.
Application
Steel plant with Electric Arc Furnace (EAF) and Ladle Furnace (LF)
Location
Middle East
Power quality issue
High reactive power
Voltage fluctuations
Flicker
Merus® Solution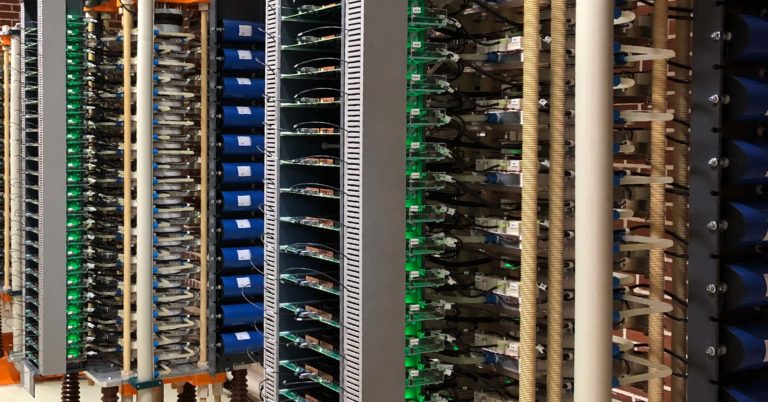 Merus® SVC is a cost-effective Static Var Compensator solution with fast reactive power compensation for higher-power-class applications.
Read more
Customer Benefits
Increased annual production of 155,000 tons of molten steel, 3,4M€ per year
Reduced losses and wearing of electrodes
Reduced tap-to-tap times by 9.2%
Energy and graphite electrode savings, 2,6M€ annually
---
Do you have any questions?
Please contact one of our salespeople with questions and inquiries.