SVC modernization: Enabling a 63% capacity increase in a steel mill in Thailand
Challenges in the customer's steel mill
The steel mill was planning to expand production capacity by upgrading its Electric Arc Furnace (EAF) and securing the operation of its aging Static Var Compensator (SVC) system. It needed to keep power factor and flicker within limits set by the utility as well as minimize voltage unbalance and Total Harmonic Distortion (THD). The SVC was originally designed with an option for an extension of 20 MVAr by adding a 5th harmonic filter. The extension was now implemented with the related Control & Protection System modification required to utilize the increased dynamic compensation capacity.
Our Merus® Solution
Merus Power's offering included a new user-friendly Control and Protection System (C&P) and a 5th harmonic filter. The steel mill increased the melt shop power with a new 86.4 MVA transformer. The upgraded C&P system was designed based on the updated system design carried out by Merus Power according to the revised plant configuration. At the core of it is a high-performance DSP / FPGA board. The control algorithms have been fine-tuned over the years of research and development to optimize flicker mitigation with fast variable loads, especially in EAFs. With this Merus® Solution, the customer could achieve guaranteed higher performance and easy operation.
Results after installation
During a planned shutdown, Merus Power installed the 5th harmonic filter and the C&P system. The EAF was upgraded at the same time, minimizing the possibility of any delays.
After installation, the system was commissioned and energized, and detailed power quality measurements were made to find out the end results. The measurements showed that the total furnace power was increased significantly by 63% and compensation capacity by 24%. Flicker reduction was also 25% better than estimated.
As a result of excellent project delivery and site services together with the advanced control technology and easy-to-operate user interface, the end client now enjoys a major capacity increase without having to suffer from poor power quality or reactive power penalties, enabling an even faster payback for the investment.
Segment / Application
Metallurgical industry – Steel mill with EAF
Location
Thailand
Power quality issue
Merus® Solution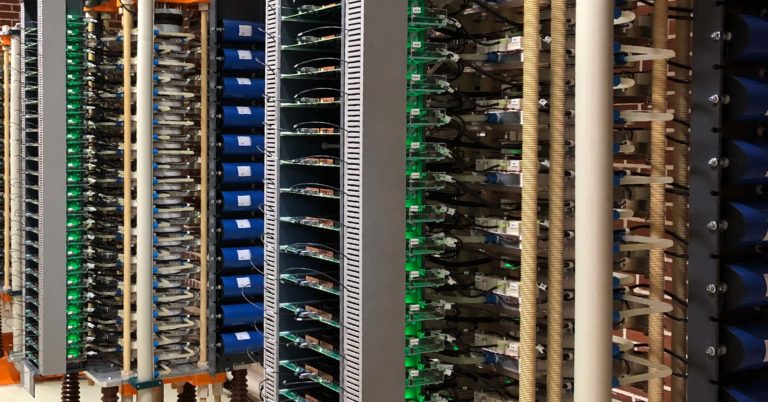 Merus® SVC is a cost-effective Static Var Compensator solution with fast reactive power compensation for higher-power-class applications.
Read more
Customer Benefits
Increased production
Decreased flicker
Higher SVC capacity
Easy system operation
Faster payback time
---
Do you have any questions?
Please contact one of our salespeople with questions and inquiries.