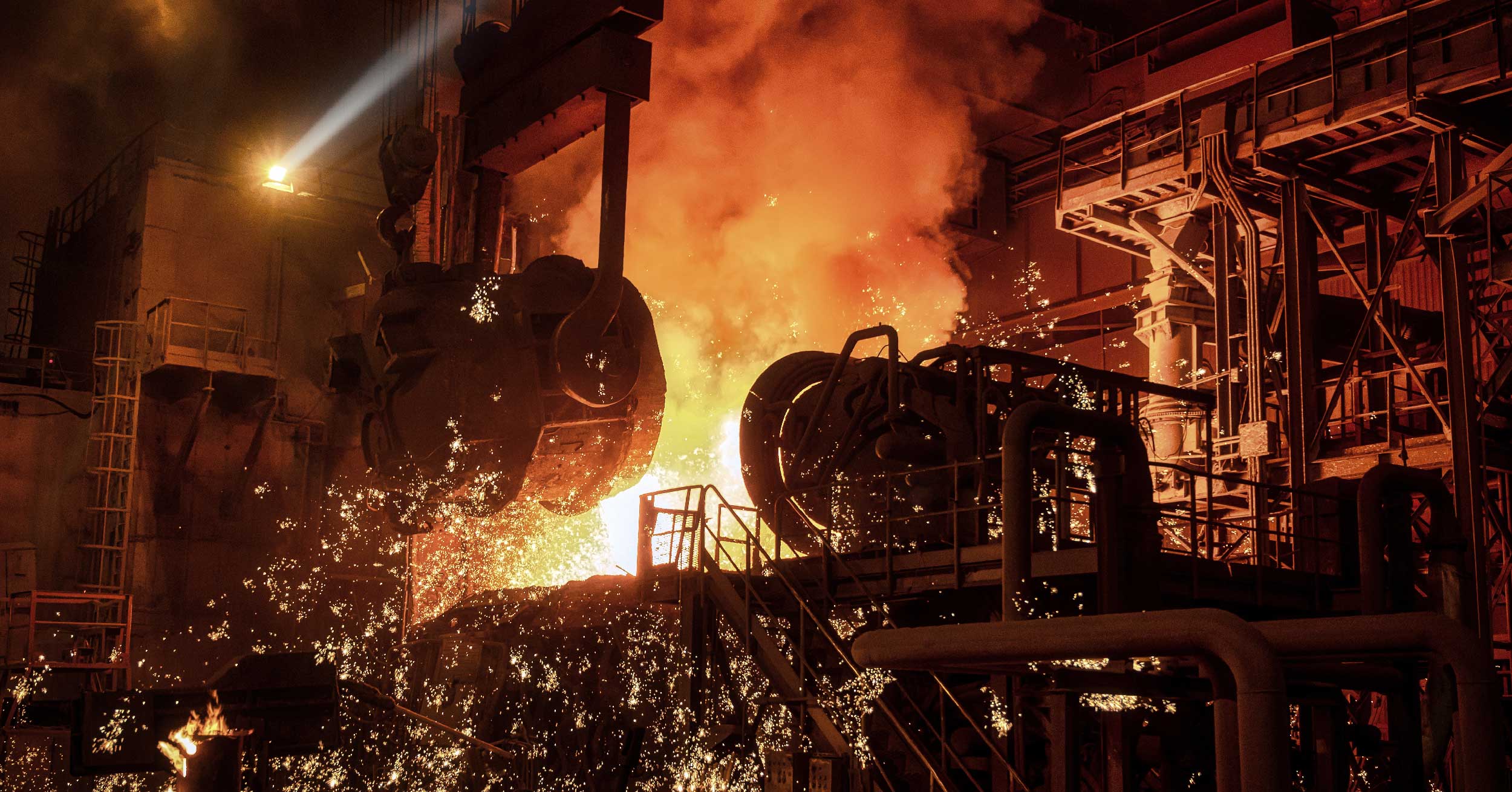 Doubling plant capacity in a metallurgical plant by improving power quality
"In the operating process of a 6-ton DC Electrical Arc Furnace at our plant, the quality of power in the network worsened to the extent that melting was no longer possible at all during daytime. After Merus® STATCOM installation, we were able to operate full day and night shifts with good network quality and without any problems." — Chief Energy Supervisor, Metallurgical plant
Challenges in the customer's metallurgical plant
At the metallurgical plant, a 6-ton DC Electrical Arc Furnace (EAF) operation suffered from severe voltage variations, which not only destabilized the supply grid but also affected other customers in the neighborhoods. To protect the network and other customers from destabilization, the grid operator suspended daytime operations and the furnace only produced castings at night.
Such restrictions caused huge capacity and financial losses. It was not profitable to run the plant in one shift only and the company's other operations were affected by short supplies. To restore profitability, it was crucial to find a solution.
Our Merus® Solution
Merus Power's local partner gathered all the technical information needed to customize a solution. Both Merus® Static Synchronous Compensator (STATCOM) and Merus® Static Var Compensator (SVC) were considered to address the challenge. After due diligence by Merus Power's technical team, Merus® STATCOM was chosen to solve the problem.
Merus® STATCOM is based on the latest power electronics technology. It provides the fastest response, leaves a smaller footprint, and is a cost-effective solution. The modular production concept made it possible to meet the customer's request for fast delivery. Merus® STATCOM was connected parallel to the EAF and the commissioning was completed by Merus Power in cooperation with its local partner.
Results after installation
The fast and effective response of Merus® STATCOM ensured that voltage variation was reduced to a minimum, resulting in the stabilization of the supply grid. Thanks to the reliable performance of Merus® STATCOM, no further complaints have been received from the local grid.
The profitability of the metallurgical plant has been restored and the plant now operates day and night. Apart from stabilizing voltage at a 6.3 kV bus bar, Merus® STATCOM reduced flicker and harmonic distortions and improved the power factor. Improved technical parameters have enhanced plant productivity and optimized operating costs.
Segment / Application
Metallurgical industry with Electric Arc Furnace (EAF)
Power quality issue
Merus® Solution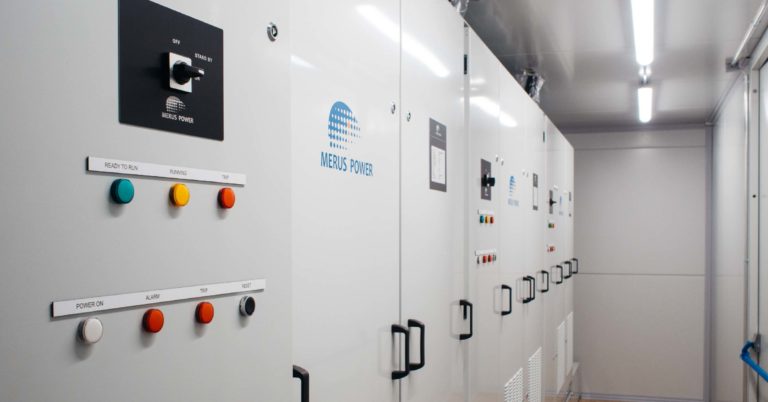 Merus® STATCOM is a modular and modern Static Synchronous Compensator for demanding applications and heavy industrial loads.
Read more
Customer Benefits
Doubled plant capacity
Improved melt quality
Optimized plant operating costs
Stabilized voltage and improved power factor
Reduction in harmonic distortions and flicker
---
Do you have any questions?
Please contact one of our salespeople with questions and inquiries.