Minimized reactive power penalty in a foundry with Electric Arc Furnace
"The reduction of tap-to-tap time was beyond our best expectations. The reactive energy penalty is completely minimized. We are quite satisfied with the results and professionalism of the supplier. Strong recommendations." — Zoltan Majtal, Technical Manager
Challenges in the customer's foundry
A foundry in Serbia suffered from a poor power factor of 0.82 on average and during the early stage of the melting process as poor as 0.505. The foundry's main load is an Electric Arc Furnace (EAF) connected to a 10kV network. EAFs are very dynamic, making reactive power compensation challenging.
During the melting process, the rise of reactive power and drop in the voltage meant the active power transferred to the EAF dropped, resulting in longer melting times and reduced productivity. Moreover, regulatory restrictions by the grid company meant the power factor needed to be closer to unity, therefore above 0.95. Due to the low power factor, the grid company imposed sanctions and the company was charged for every kVAr above the limit.
Our Merus® Solution
Merus Power worked together with its local partner Avalon to perform calculations and scaled the most suitable solution according to the customer's requirements. It was concluded that costs could be optimized by combining active and passive compensation. The customer chose a hybrid Merus® Solution, consisting of a Merus® STATCOM module and detuned thyristor switched capacitors (TSC).
Regardless of a higher investment compared to competing offers based solely on passive compensation, the customer was convinced of the fast return on investment (ROI). With a real-time reactive power compensation system, they would be able to increase production capacity and lower their overall losses.
Results after installation
Detailed measurements were taken from the secondary side of the main EAF transformer 4 MVA, 20/10 kV, before and after installing the hybrid Merus® STATCOM Solution. The results show a 25.34% increase in active power to the EAF due to the constant voltage, and a 16.7% increase in active energy input to the EAF. With reduced tap-to-tap time, melting capacity increased by one charge per day.
The final improved power factor was 0.98. The power factor during melting time improved to 0.91. Moreover, harmonic voltage distortions were reduced, and the lifetime of electrodes was increased. The hybrid Merus® STATCOM solution solved the customer's problems above expectations.
Segment / Application
Metallurgical industry — foundry with Electric Arc Furnace (EAF)
Location
Serbia, Europe
Power quality issue
Merus® Solution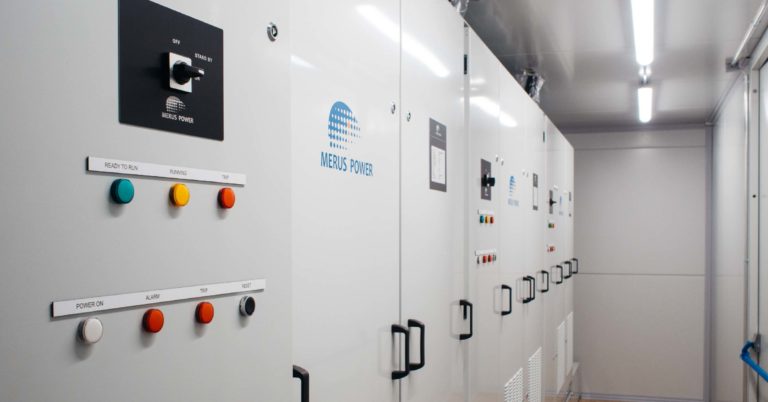 Merus® STATCOM is a modular and modern Static Synchronous Compensator for demanding applications and heavy industrial loads.
Read more
Customer Benefits
Increased production
Energy savings
Increased lifetime of electrodes
Reduced overall losses
Minimized reactive power penalty
Improved tap-to-tap time
Increased melting capacity
---
Do you have any questions?
Please contact one of our salespeople with questions and inquiries.