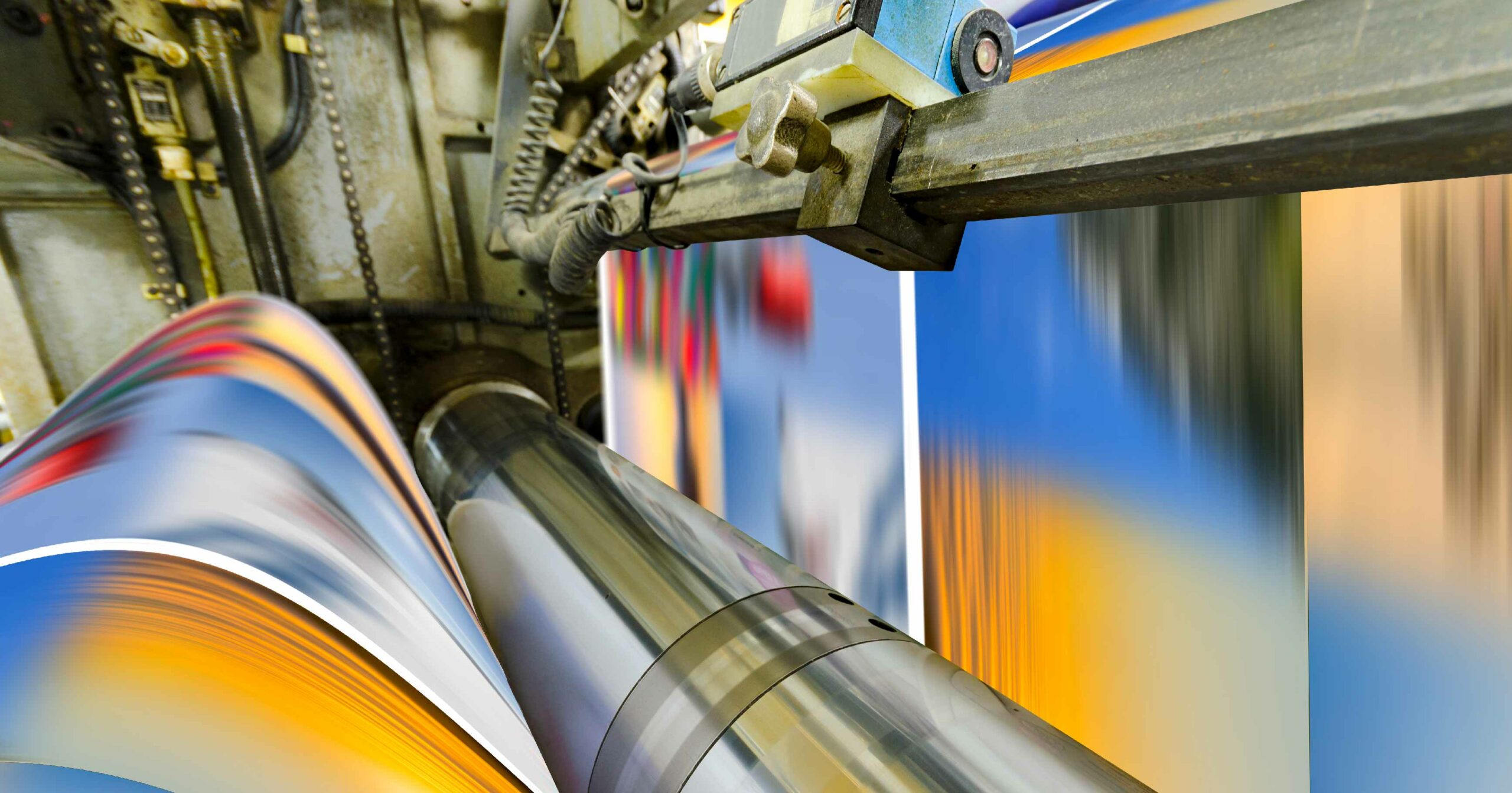 Superior power factor correction in a printing house with embedded solar
"This is a great example of how Merus® HPQ technology brings together and optimizes the requirements for solar power, reactive power, and harmonic mitigation in a single device."
Tim Brown, Sales Director, Power Capacitors Ltd.
Segment background
In printing houses, the use of DC drives for precise control over speed and torque is common, but it's not without impact on power quality. These drives can introduce harmonic distortion and voltage fluctuations into the electrical system, leading to inefficient power usage and potentially affecting other connected devices. The rectifiers in DC drives can also contribute to serious power factor issues, adding yet another layer of complexity to managing power quality. To address these issues, facilities often find themselves needing to invest in additional equipment like harmonic filters and power factor correction units, making it crucial to monitor and manage power quality in environments where DC drives are in use.
Challenges at the customer's printing house
The UK client operates a printing house equipped with DC drives, which already presented certain power quality challenges. When they decided to go green by installing embedded solar panels, new issues emerged. The integration of solar energy into their power system led to significant power factor and harmonic problems. The existing Power Factor Correction (PFC) system was no longer sufficient and couldn't achieve the level of control needed to maintain power quality. Recognizing the need for a more advanced solution, the client reached out to Merus Power's local partner, Power Capacitor Ltd.
Our Merus® Solution
Power Capacitors Ltd. recommended the Merus® HPQ-Hybrid Power Quality Compensator to address the challenges the customer was facing. The Merus® HPQ is engineered to offer stepless PFC, effectively stabilizing the power factor and reducing harmonics.
What sets Merus® HPQ apart is its hybrid design, which combines two traditional technologies: dynamic reactive power compensation and active harmonic filtering. This dual functionality allows it to handle multiple power quality issues simultaneously.
The benefit of using a single device for these complex tasks is twofold. First, it simplifies the system architecture, reducing the number of components that need to be managed and maintained. Second, it offers a cost-effective solution by eliminating the need for separate devices to manage different aspects of power quality. Overall, the Merus® HPQ ensures that both the solar panels and DC drives can function optimally, without negatively affecting the power system.
Application
Printing house with DC drives and embedded solar power application
Location
United Kingdom
Power quality issue
High current harmonic distortion
Low power factor
Merus® Solution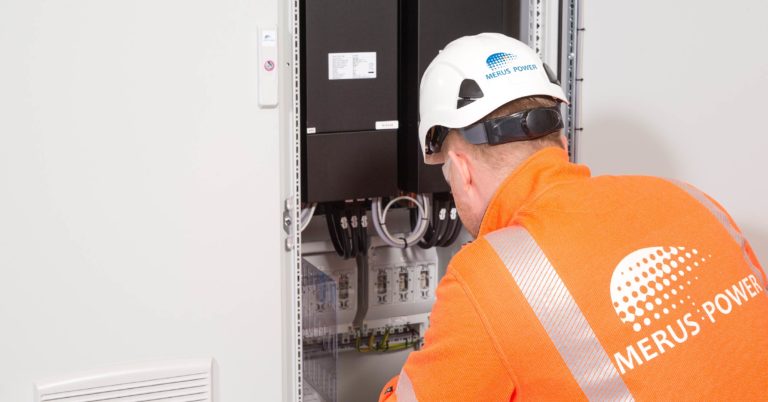 Merus® HPQ is an all-in-one power quality system for combined active harmonic mitigation and power factor correction.
Read more
Customer Benefits
Improved power quality in the facility
Improved power factor
Increased solar power efficiency
Improved printing quality
Reduced maintenance costs
Longer lifetime of sensitive electrical equipment
Grid code compliance
Results after installation
After the installation of the Merus® HPQ solution, the outcomes were striking. The Total Harmonic Distortion (THD(i)) saw a dramatic reduction from 30% down to just 7%, while the Power Factor soared from 0.82 to an almost perfect 0.99. These remarkable results were made possible not only by the advanced technology of the Merus® HPQ but also through the invaluable engineering expertise provided by Power Capacitors Ltd.
The synergy between the technology and engineering know-how led to a host of operational benefits. Solar power production became more efficient, the maintenance requirements and costs were reduced, and the lifespan of equipment was extended. The facility saw an increase in energy efficiency and a boost in printing quality. Less downtime and production losses meant higher overall productivity. Moreover, compliance with the G5/4 power quality standard was achieved.
---
Do you have any questions?
Please contact one of our salespeople with questions and inquiries.