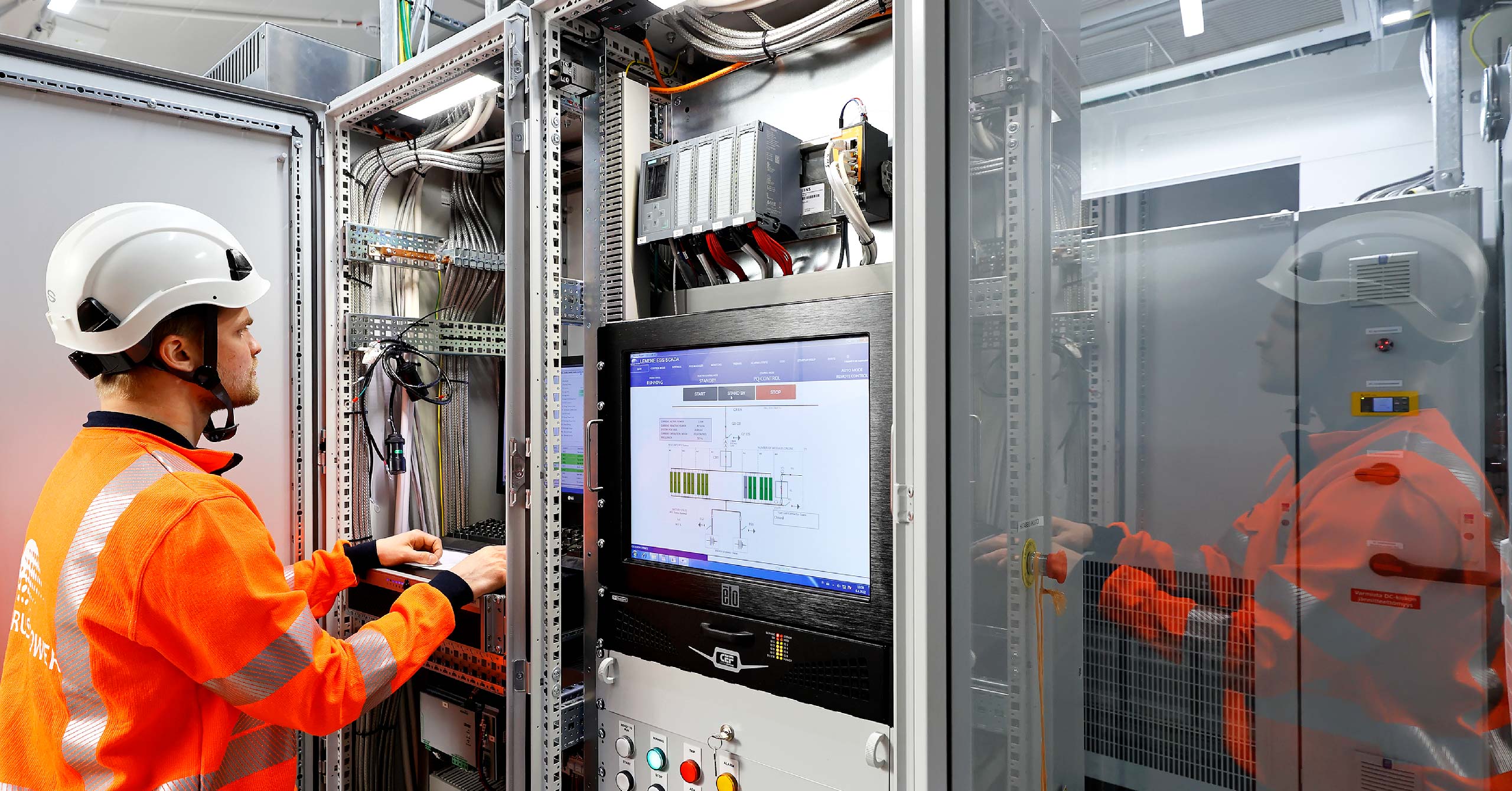 Energy storage system in Energy Society microgrid with solar production
An energy society is an operating environment formed by companies engaged in industrial and commercial activities. These companies can produce all the energy they need on their own, and customers can share resources. For example, the energy surplus produced can be used flexibly among other members of the community or sold on the electricity market. This kind of intelligent system can participate flexibly in different energy markets, and if necessary, the energy system will also be able to operate independently on the island by disconnecting from the national grid.
Merus® Energy Storage System – part of a smart microgrid
A 1.6 MW / 1.3 MWh 20 kV Li-ion battery energy storage system provides a buffer for excess solar production for later use and enables a black start capability for gas generators. The energy storage can provide uninterrupted power supply during regional grid failure and guarantees uninterrupted electrical function to the Energy Society. The energy storage enhances the power quality and minimizes losses in different electrical components such as transformers, cables, etc. It also extends the lifetime of different electrical devices and components.
The energy storage is participating in the well-paid frequency reserve markets (FCR) and also bridges the gas generators to the markets.
Scope of supply
Full turn-key contractor's responsibility including manufacturing, installation, and commissioning works. Delivery of Power Conversion System (PCS) and battery system, all installed inside the existing buildings. An Energy Management System (EMS) and its integration into an external Energy Trading System. PCS's integration to Battery Management System.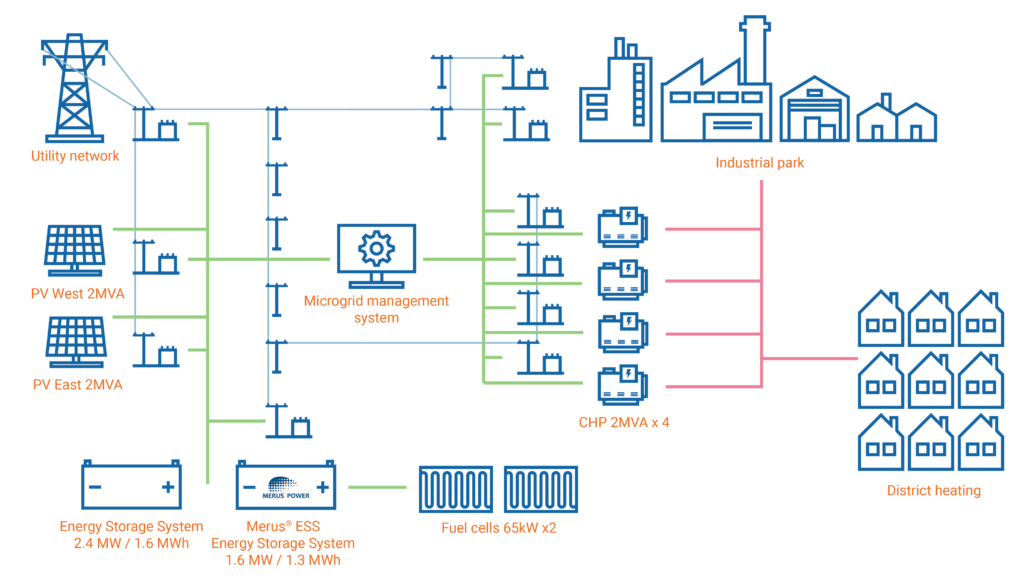 Segment / Application
Energy Society with solar power production and gas generators for multiple industrial customers
Location
Lempäälä, Finland
Purpose
Supporting Energy Society during on-grid and off-grid operations. Black start ability for gas generators and uninterrupted power supply for the microgrid. The microgrid is participating in the frequency reserve markets.
Merus® Solution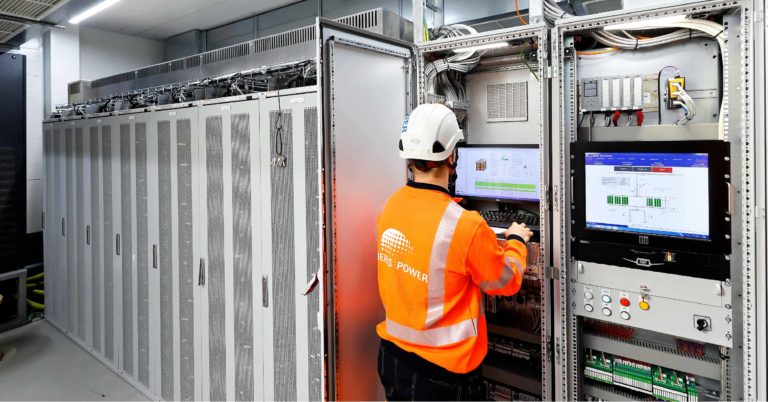 Merus® Energy Storage System is a scalable lithium-ion battery energy storage system fully designed by Merus Power.
Read more
Customer Benefits
Participation in the frequency reserve markets to make revenue
Uninterrupted power supply
Solar power optimization
Off-grid capability
Black start for gas generators
Improved power quality
---
Do you have any questions?
Please contact one of our salespeople with questions and inquiries.