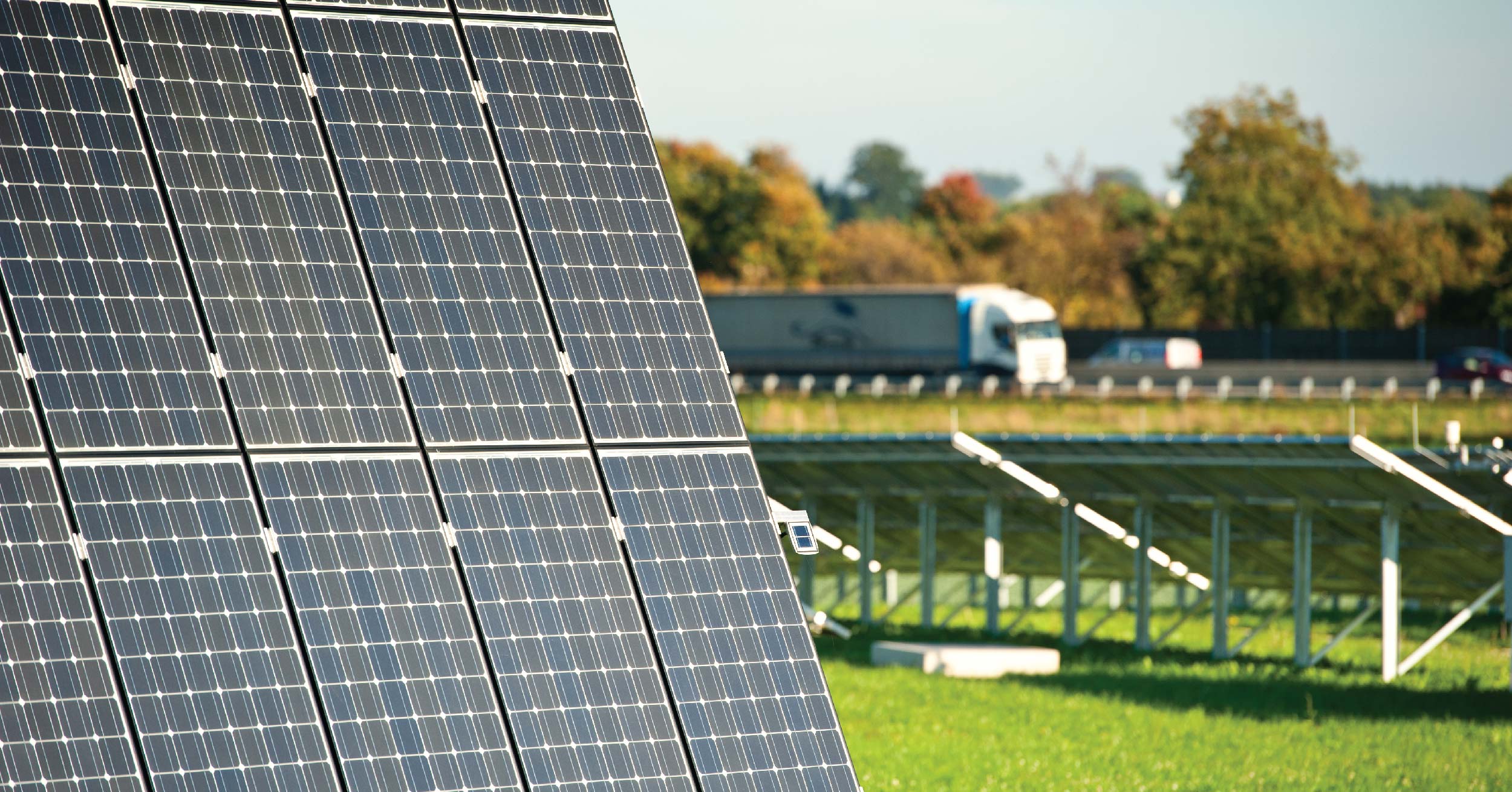 S Group is building two energy storage systems in Sipoo's logistics centers
Press release 7th of June 2021
As part of their ambitious climate targets, S Group wants to reduce its CO2 emissions by 90% by 2030. In the fall of 2021, Merus Power will supply two energy storage systems to S Group's logistics centres in Sipoo, Finland. These energy storages are to participate in the energy and frequency regulation markets and store any excess production of solar power. S Group aims to be a carbon-negative company as early as 2025. This is planned to be achieved by using renewable energy and investing in energy efficiency. The yard area of S Group's grocery and consumer goods logistics centres in Sipoo already has two photovoltaic systems with a total of 4,000 solar panels. The photovoltaic systems generate electricity for the logistics centres as much as the maximum of tax-free production.
The photovoltaic systems will now be combined with two 1MW / 1MWh energy storage systems supplied and commissioned by Merus Power, which are to participate in the energy and frequency regulation markets and to store possible overproduction of solar power. Traditionally, real estate only consumes energy, however, with the help of energy storage systems, the microgrids of these logistics centres can make efficient use of the energy produced by their own renewable production.
"The energy storages in Sipoo's logistics centres support the operation of the electricity network by correcting frequency fluctuations. In the future, balancing the electricity grid will become increasingly important the more renewable energy there is in the electricity grid. The growth of renewable energy is an important trend that contributes to sustainable energy transition, but the challenge is weather-dependent fluctuations in energy production and uncertainty in forecasting. Energy storages support the stability of the electricity network, "says Kari Tuomala, CEO of Merus Power.
Read our full press release here
Merus Power – Technology from Finland
Merus Power's energy storages include modern lithium-ion batteries, inverters and transformers, as well as other system equipment. Both of S group's energy storage systems have a power of 1 MW and a capacity of 1 MWh, and are based on modular technology developed by Merus Power itself. The network connection equipment and software of energy storages are designed and manufactured at Merus Power's facility in the city of Nokia, Finland.
Merus Power's energy storage systems are in use, for example, in Ii, Finland, at the Kuivaniemi Viinamäki wind farm to balance wind power production. Merus Power has supplied energy storages to Pirkanmaa, Finland, for example, for Lempäälä Energia's LEMENE project and, as the latest cooperation project with Elenia and Fortum, securing electricity supply in a sparsely populated area. 85% of the company's production is exported.
The Merus™ ESS, our sophisticated and reliable energy storage solution ensures real-time power supply in a very wide range of applications. Its easy configurability and smooth integration of green energy makes it more than just a passive energy storage component. In addition, it bridges customers like renewables and microgrids to the electricity market and allows participation in well-paid frequency regulation reserve markets (FCR).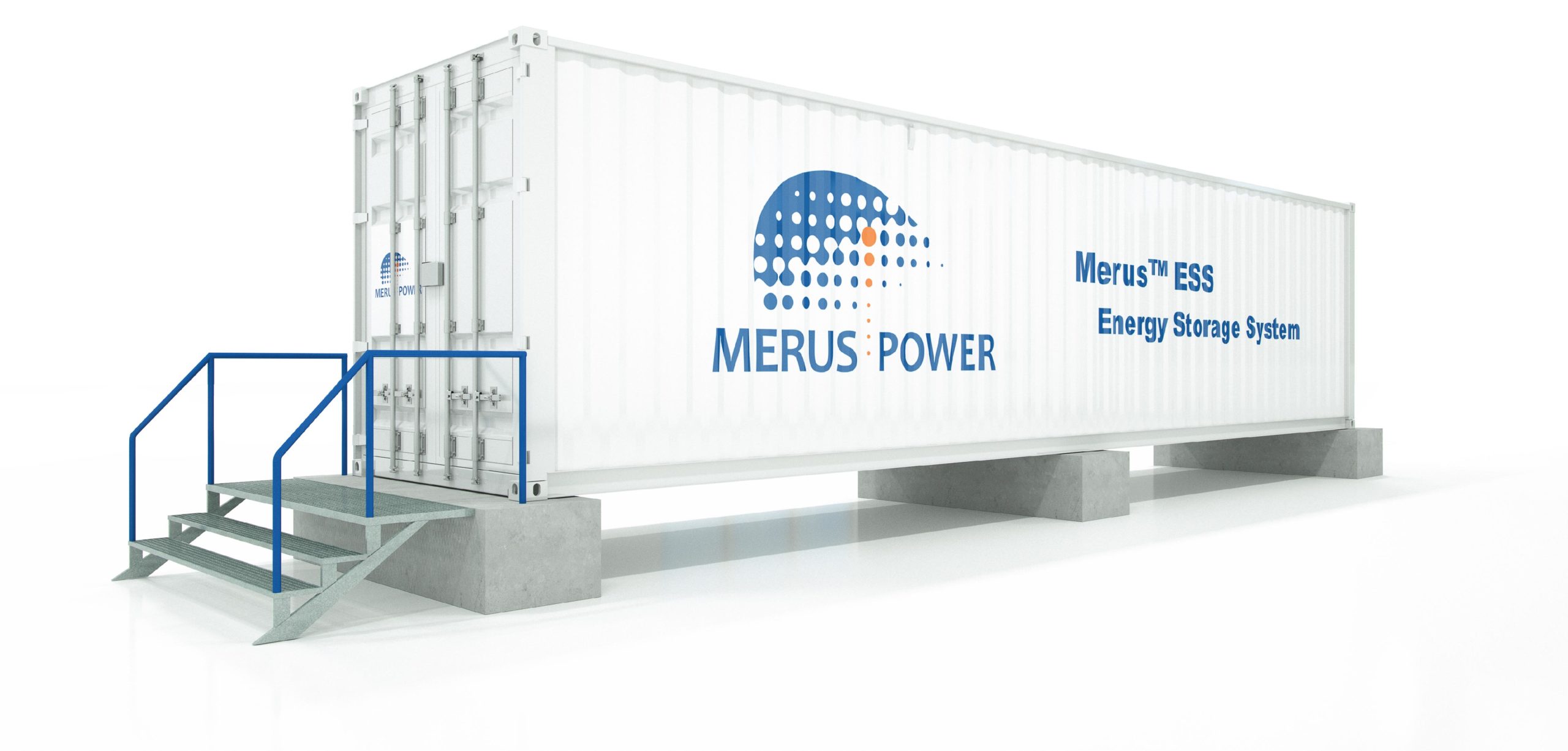 Benefits of Merus™ ESS
Reliable energy supply in real-time
Uninterrupted and stable power and operational performance
Balanced energy supply and demand
Smooth integration and efficient use of renewable energy
Opportunity to participate in new and well-paid frequency regulation
reserve markets (FCR/FFR)
Read our full press release here
Learn more about the Merus™ Energy Storage System
Want to hear even more? Sign up to our newsletter!