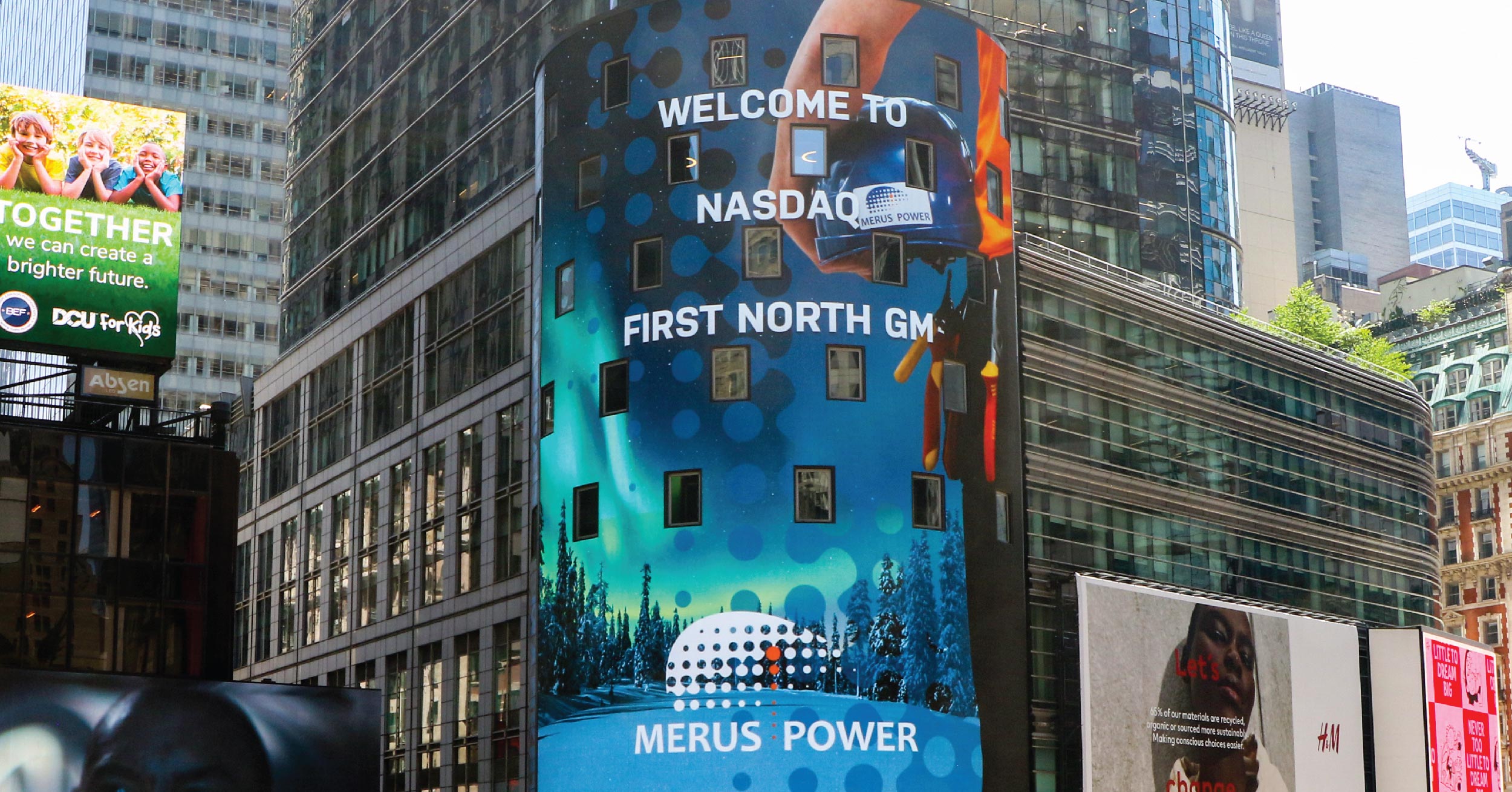 Merus Power is now a publicly listed company
The board of Merus Power decided to execute the First North initial public offering (IPO) and approved the subscriptions on June 1, 2021. Demand for the IPO was high and clearly oversubscribed. As expected, trading of our shares began on the Nasdaq First Growth Market Finland on June 8, 2021, at 10 a.m. with the ticker symbol MERUS. A total of 3,000,000 shares were sold.
"We are very pleased and grateful for the interest and enthusiasm shown by audience investors, institutions and our own personnel towards our initial public offering. We strongly believe that with the transformation of the energy market, renewable energy sources and the quality of electricity will play an increasingly important role in total energy production. With our technological expertise, we are contributing to the global transformation towards sustainable forms of energy and a more energy-efficient future, and based on the feedback we have received, investors will also see our role in this energy market transformation as important. The funds raised through the initial public offering will support us in implementing our growth strategy. I sincerely welcome our new investors to join Merus Power's growth story – Let's work together to help societies and companies achieve concrete climate goals."
– CEO of Merus Power, Kari Tuomala 
A technology company that enables a sustainable and energy-efficient future
We are a technology company that utilizes the revolution of renewable energy. We design, manufacture, and sell domestic innovative energy storage and power quality solutions as well as services. Our business is based on scalable and modular power electronics, advanced software technology and electrical engineering expertise.
Our vision for 2025
We are a major smart grid solution manufacturer in the Nordics and recognized as a preferred supplier in the global battery energy storage and power quality markets.
Our strategy
The goal of our growth strategy is to increase the company's awareness, sales and profitability, and to strengthen the company's market position in the transition to sustainable energy. We aim for strong growth, especially in the energy storage market and the integration of renewable energy, and we aim to grow faster than the global market itself for power quality solutions.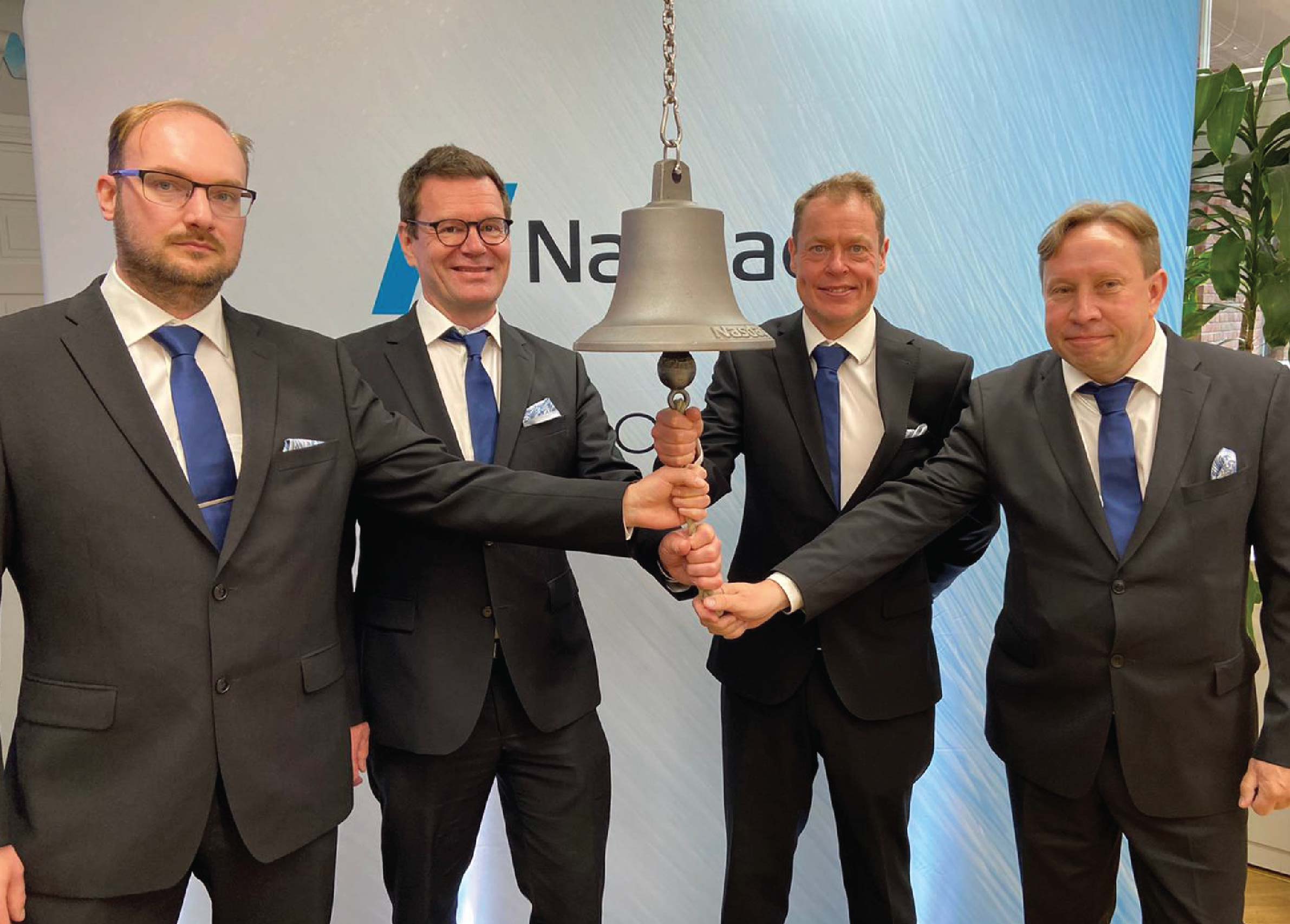 The founders of Merus Power (left to right) Jyri Öörni, Kari Tuomala, Aki Leinonen and Risto Laakso rings the trading bell at the Helsinki stock exchange party.