Finnish Minister of Employment visits Merus Power's new facility
Minister of Employment Arto Satonen toured Merus Power's new facility in Ylöjärvi, Finland. He was accompanied by team members Pasi Viitasalo and Jarmo Palukka, along with Timo Isolähteenmäki, a representative from the town of Ylöjärvi.
The minister's visit comes in recognition of Merus Power's impactful contributions to the energy sector, specifically in facilitating the energy transition and enhancing industrial energy efficiency. During the visit, Minister Satonen showed a keen interest in the company's growth trajectory and inquired about the availability of skilled professionals. This interest highlights the important factors contributing to Merus Power's success in the sector.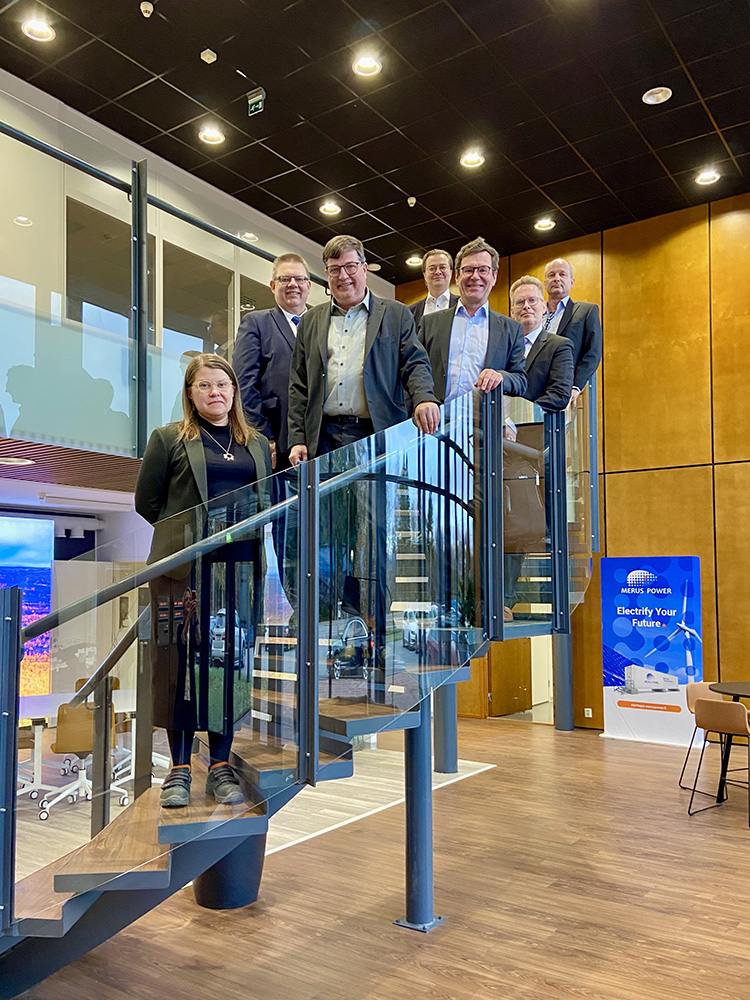 Over the last three years, Merus Power has experienced significant growth. This upward trend is not only the result of advanced technology but also owes much to a qualified and competent workforce. The minister's visit acknowledges the company's contributions to a more energy-efficient future.
---