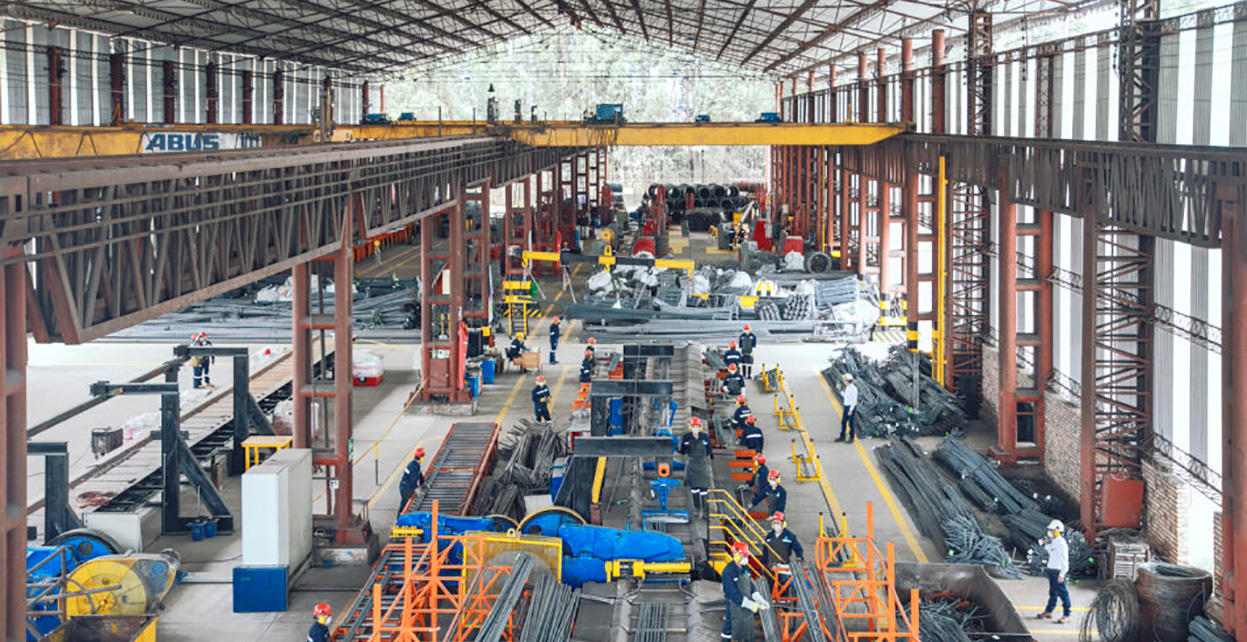 Transforming Colombia's steel industry with Finnish energy efficiency innovation
Bulla y Salcedo Ingeniería, Merus Power's local partner in Colombia, is at the forefront of introducing high-efficiency energy solutions to the Colombian steel industry. This partnership has enabled the implementation of the first reactive power compensation system in the country at Grupo Siderúrgico Reyna's (GSR) steel facility, utilizing a static synchronous compensator, Merus® STATCOM.
This strategic collaboration has led to the deployment of a critical piece of equipment that marks a milestone in energy management within the steel sector in Colombia. Merus Power's STATCOM system excels in optimizing power flow and stabilizing voltage in demanding industrial environments where traditional solutions cannot keep pace with the rigorous speed and efficiency requirements.
Through careful planning and execution over the course of more than a year, this initiative promises substantial energy savings estimated between 15-20% annually. Such efficiency gains not only bolster the operational performance of Grupo Siderúrgico Reyna but also reinforce a shared commitment to sustainable practices and environmental responsibility. The reduction in energy consumption and carbon emissions is a clear indicator of the project's alignment with global sustainability goals.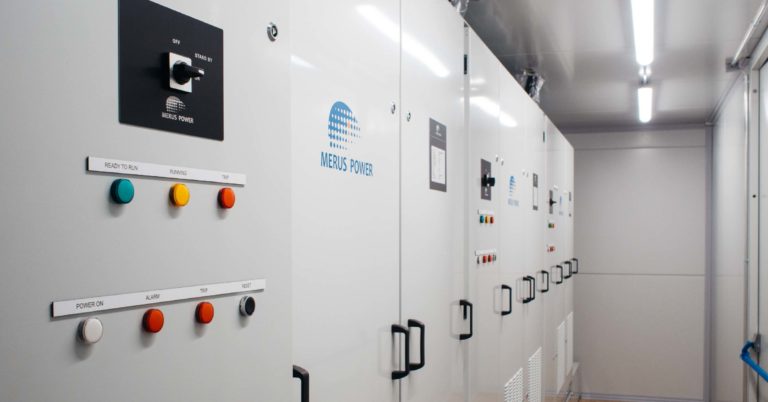 Merus® STATCOM is a modular and modern Static Synchronous Compensator for demanding applications and heavy industrial loads.
Read more
The operational success of this energy-efficient solution at Grupo Siderúrgico Reyna is a beacon of innovation, showcasing how forward-thinking engineering can harmonize industrial growth with ecological considerations. Merus Power and Bulla y Salcedo Ingeniería appreciate the confidence that Grupo Siderúrgico Reyna has placed in us, and we are proud to lead the way in revolutionizing the steel industry with sustainable energy solutions.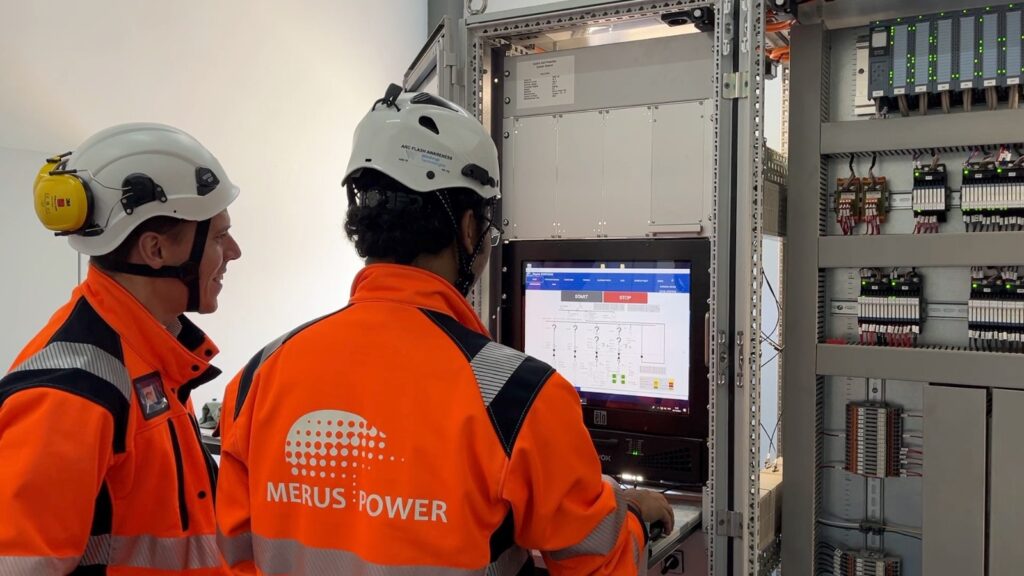 Ambassador of Finland at the ribbon-cutting ceremony
The launch of Colombia's first STATCOM, a key development in energy efficiency and power quality, was celebrated with a special event attended by the Finnish Ambassador, Antti Kaski. This occasion, marked by a ribbon-cutting ceremony, signified a major step forward in technological innovation for the country. The STATCOM, introduced by Merus Power in collaboration with local partner Bulla y Salcedo Ingeniería, demonstrates a strong commitment to sustainable energy solutions in the industrial sector. Employees and attendees alike shared their excitement about the new equipment, which is set to enhance energy efficiency and improve power quality. This landmark event not only underscores technological advancement but also strengthens the collaborative efforts between Finland and Colombia in promoting sustainable industrial practices.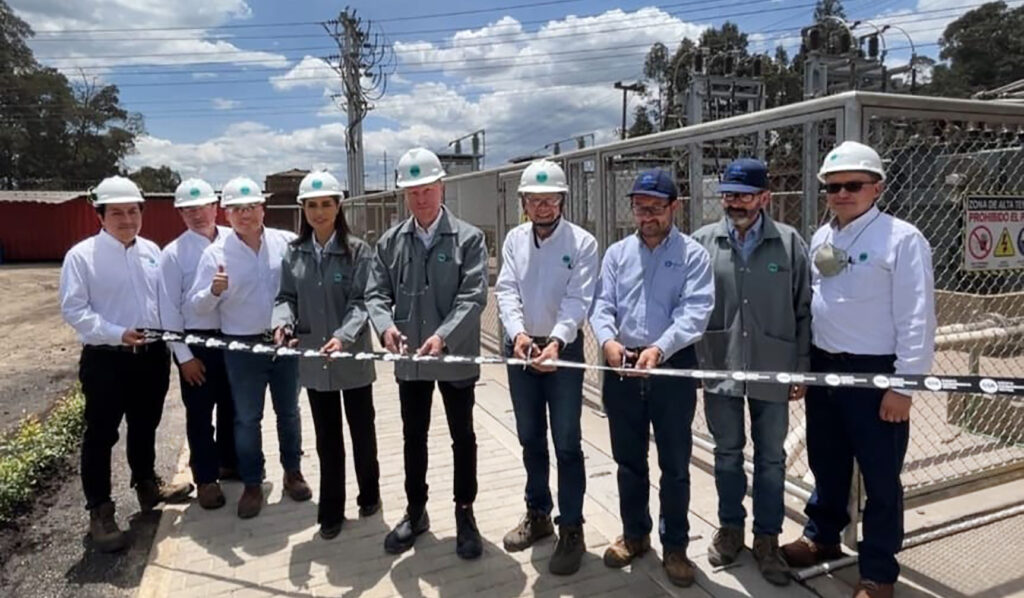 With the Merus® STATCOM system now active, it stands as a model of progress, paving the way for future advancements in energy efficiency across Colombia's industrial landscape.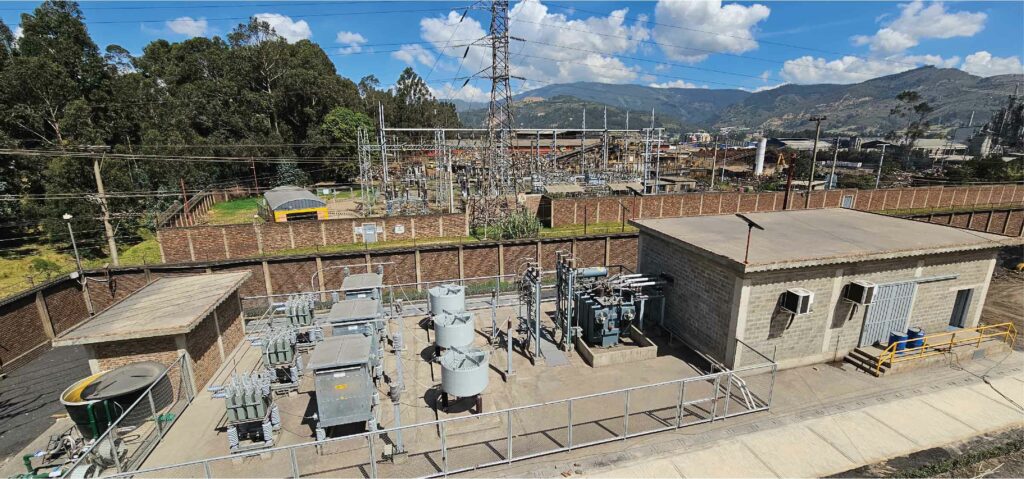 ---