A collaboration that enables important responsibility acts and fulfills young people's sports dreams
Merus Power has started a cooperation with VaLePA, a sports club, that operates in the municipality of Sastamala, Finland. Through cooperation, we want to support VaLePa on their journey towards championship, international success, and a strong position as a local player. It is great to be involved in VaLePa's journey, as they share similar values of responsibility with Merus Power. The people behind VaLePa inspire us with their courage and communality towards our own ambitious goals. By supporting VaLePa, we promote important work!
Business cooperation enables high-level coaching paths
We asked Elina Tiainen, the CEO of VaLePa, why business cooperation is so important. "In Finnish professional sports, there is no money-making machine. Operations are made possible by partnerships in addition to other activities, like sales events. Just like in other sports clubs, VaLePa's activities involve many volunteers and important business partners. It is really important that companies see cooperation with us as meaningful and profitable." Elina says.
VaLePa wants to reach talented youngsters all over Finland. In Sastamala, kids can combine studying and playing volleyball. The Sasky Association of Vocational Schools and Vammala High School provide volleyball-based programs for the kids in cooperation with VaLePa. This builds a high-quality coaching path for young talents to move to domestic championship fields and even to international playing fields later on.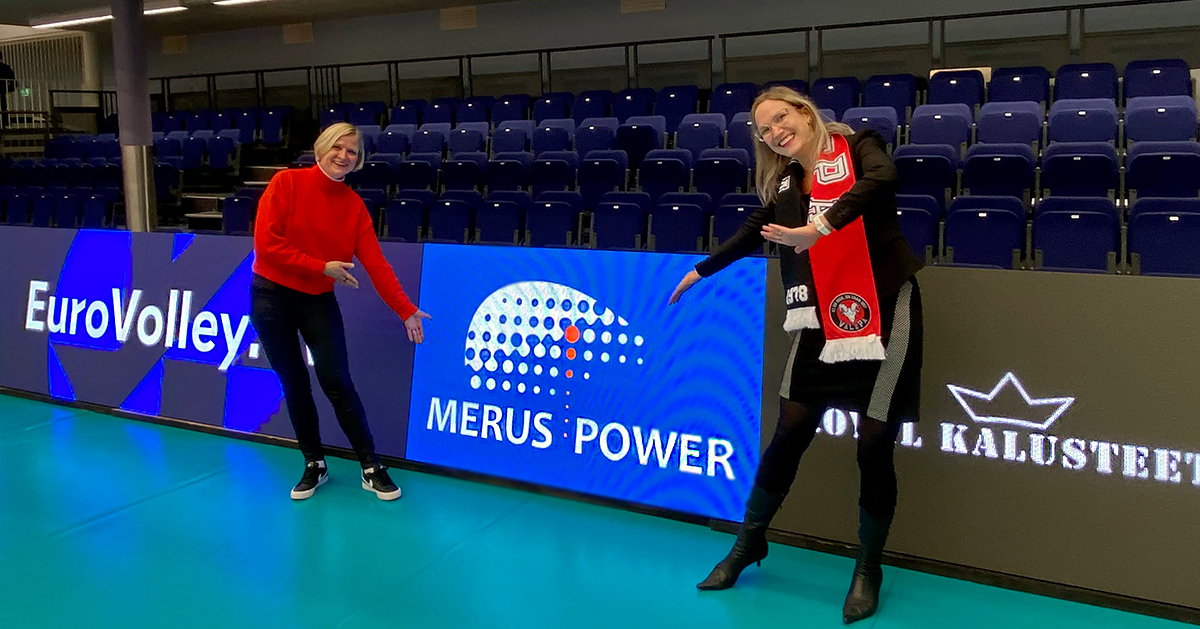 VaLePa also creates experiences and brings out emotions
In Finland, VaLePa is known as a high-level volleyball team that has won the Finnish Volleyball Championship several times in recent years. The team is also known outside the borders of Finland on the fields of the European Champions League.
"Playing in the Champions League requires a lot of effort and investment. The development of Finnish volleyball requires international games, and we want to be involved in this development work. These games are very important for building international awareness for the club, the players, and our partners" says Elina.
Playing in the European Champions League gives international-level experience and gives players visibility in international clubs. VaLePa is valued abroad, and some of their players have even moved to international teams. For example Niko Suihkonen moved to a French team and Aaro Nikula to a Portugal team.
Many companies want to invest specifically in junior work, and Elina thinks this is an important act from companies. The importance of a successful league team should not be forgotten. Role models attract juniors to sports and encourage young people to move and exercise. At VaLePa, juniors get to follow and meet their role models on home fields. "We all have idols that we want to go see, listen to, and throw some high fives with them." says Elina thrilled.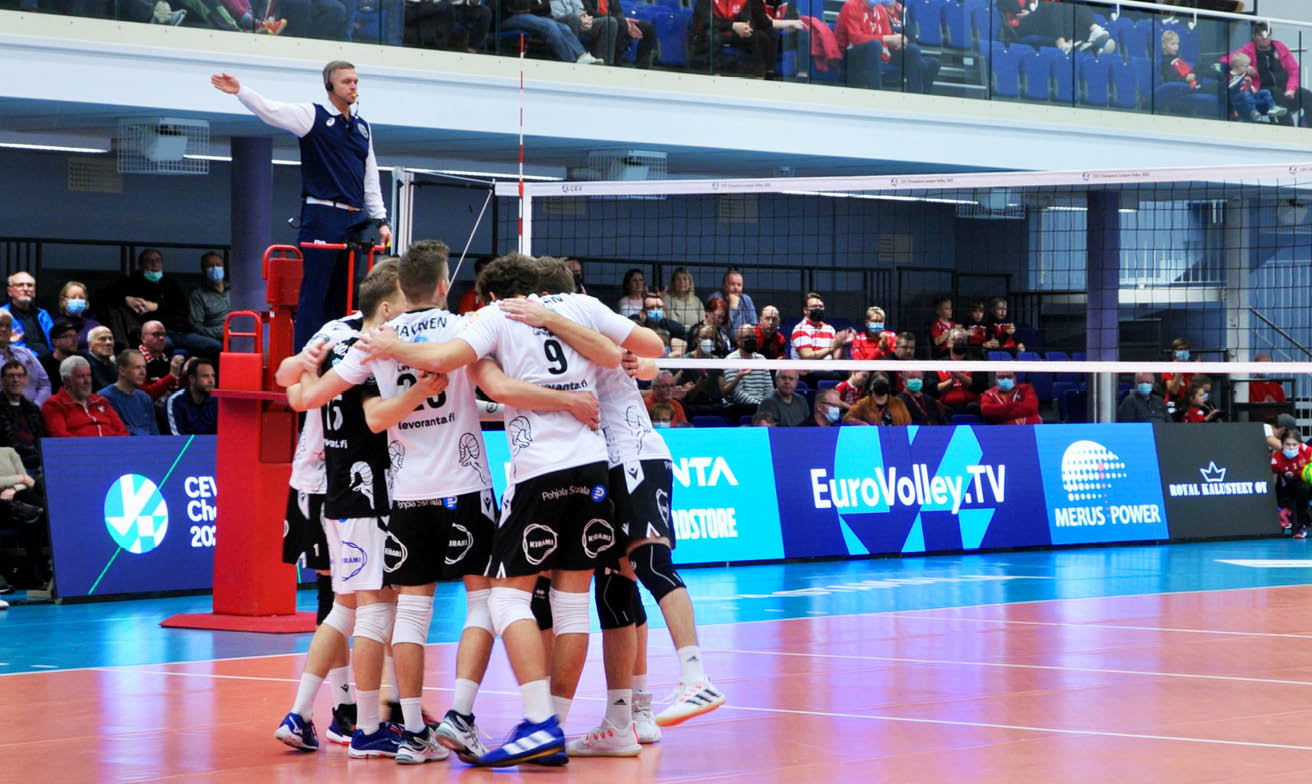 Responsibility towards all stakeholders is an important value for VaLePa
VaLePa has a significant impact as a social responsibility bearer. In addition to junior work, responsibility also means that the people behind VaLePa act responsibly in everything they do. "We take care of things smartly and sensibly, and we want to be responsible members of society. We take care of the players and the staff, we create the community, and we act responsibly towards all stakeholders." Elina describes. Hundreds of companies and their staff meet frequently through VaLePa. In addition to sports club activities, VaLePa organizes various events and brings people together.
VaLePa's social impact goes hand in hand with community spirit and responsibility. Success cannot be achieved alone, it requires the whole community. VaLePa has been able to build the kind of organization they now have with the help of business partners, fans, and many volunteering helping hands. All of these people are extremely valuable to VaLePa, states Elina. Not to forget a great team, of course, which is very important for success.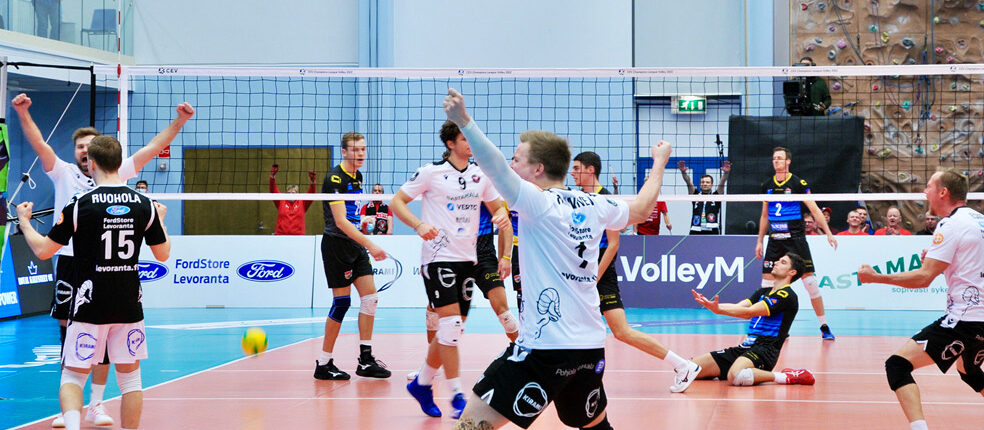 The cooperation with VaLePa inspires Merus Power
We at Merus Power are constantly working to further develop our operations and promote sustainable development. We enable the growth of renewable energy in electricity networks and improve the energy efficiency of society. This is all about emission reductions, more efficient use of energy, and the growth of renewable energy, which has major positive effects on the environment globally.
We also want to contribute to a better social and cultural future in our society. Supporting VaLePa promotes the fulfillment of kid's sports dreams, health and well-being, good quality of life, social interaction, and community spirit. Competitive sports bring joy to not only young people, but also the supporters and the entire local community. Competitive sports show that anything is possible when you really want it and are ready to work for your dream.
A sustainable future comes through cooperation, courage, perseverance comparable to competitive sports, and quality performance. Let's build a greener tomorrow together!