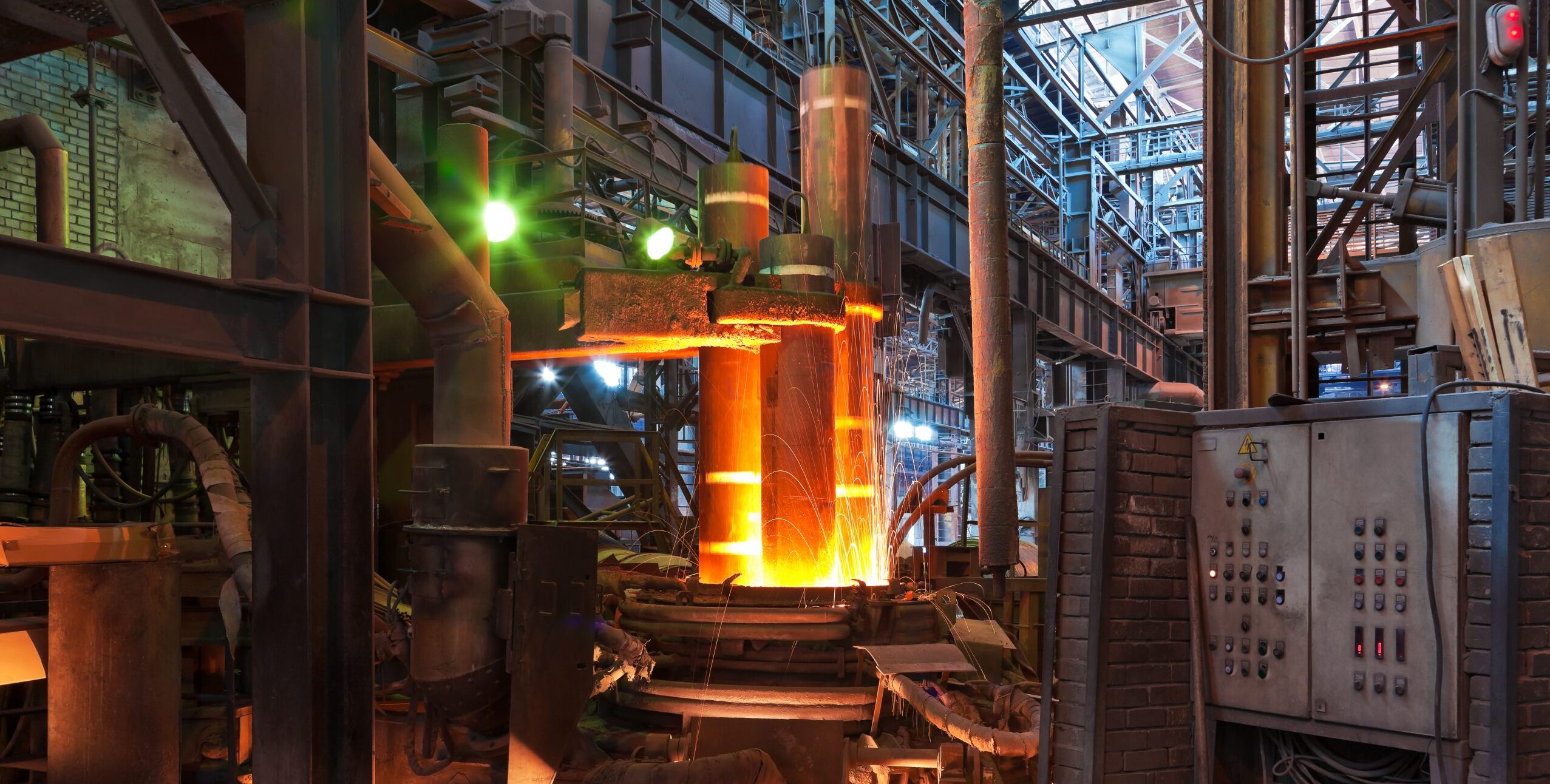 Power quality and productivity improvement with Merus™ SVC
Common power quality issues in steel plants
Steel plants deal with energy intensive processes on a daily, such as steel and aluminum smelting. Smelting is carried out with disturbing loads, mostly Electric Arc Furnaces (EAFs).
Electric Arcs and other types of furnaces frequently cause power quality problems, including voltage variations, flicker, poor power factor and harmonic distortions. Poor power quality means longer melt time, lower productivity, energy losses and higher operating costs. Furthermore, if a steel plant is connected to a weak grid and fail to operate at full power, the production capacity is affected. At the same time, if a steel plant is connected to the public grid, its operation may disturb any customers connected to the same busbar. Rolling mills may face similar power quality issues.
Merus™ Solution: Enormous 0 – 225 Mvar SVC system in the Middle East
A large steel plant in the Middle East was suffering from high voltage fluctuations and flicker in the grid that were primarily caused by the EAF. The supply grid was unable to deliver the reactive power demand in an efficient manner.
After taking measurements, a 0 – 225 Mvar Merus™ SVC system was suggested. Merus Power's complete SVC solution included components, such as thyristor valves and reactors for Thyristor Controlled Reactors (TCR), filter capacitor banks, control and protection system (C&P), cooling system and complete engineering.
Read our detailed case study here.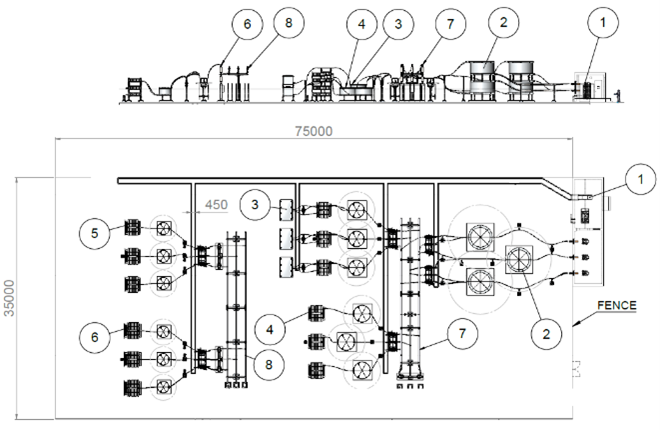 Merus™ SVC layout. Components:
1. Thyristor valves and C&P
2. TCR assembly
3-6. filter capacitor banks
7-8. busbar assembly.

Benefits of the Merus™ SVC in the Middle Eastern steel plant:
Grid code compliance
Improved voltage quality
EAF process productivity improvement
Reduced tap-to-tap time
Annual production increase
Significant energy and cost savings
Graphite electrode savings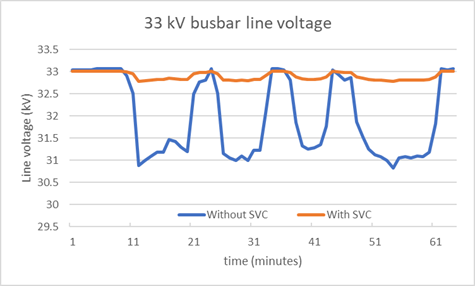 Medium voltage busbar voltage with and without SVC while EAF is operating.
Download our full case study here.
Merus™ Static Var Compensators – delivering superior performance
The Merus™ Static Var Compensator (SVC) is built on proven thyristor technology. The Merus™ SVC can be used flexibly in reactive power compensation and passive harmonic filtering applications. It can be connected to voltage levels from 3.3 kV all the way up to 38.5 kV. The reactive power compensation range varies from 4 MVAr to 250 MVAr.
Benefits of Merus™ SVC:
Increased productivity
Increased torque and payload
Stabilized voltage
Longer plant lifetime
Reduced maintenance costs
Improved plant reliability
Transmission and distribution network capacity enhancement
Learn more about Merus™ SVC systems
Want to hear even more? Sign up to our newsletter!