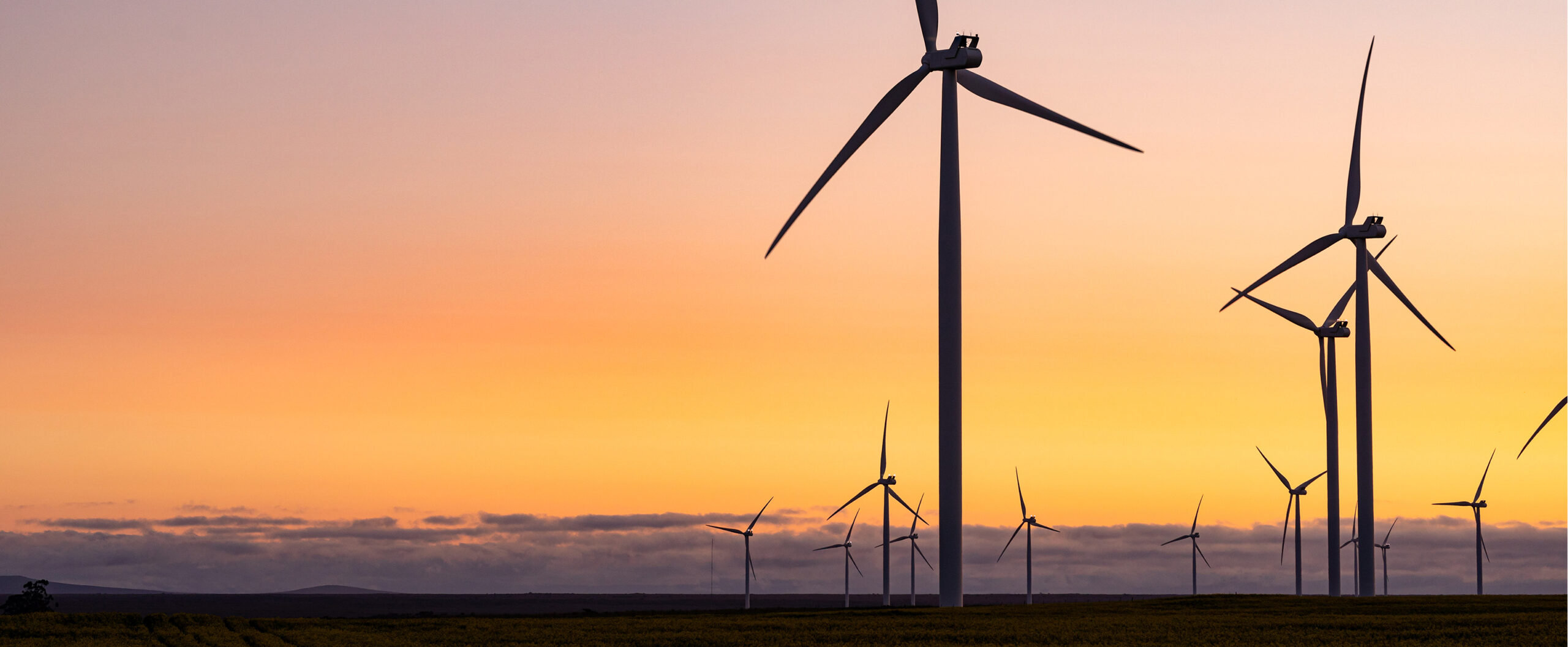 Merus Power's active harmonic filters help connect two wind farms to the electricity grid in South Africa
Merus Power and its local partner RWW Engineering are delivering active harmonic filtering systems to two South African wind farms during 2023. The deals include everything from system design to implementation. Merus Power's partner, RWW Engineering, is responsible for the projects on a turnkey basis, including construction engineering works and installations of the facilities.
All power plants and forms of energy production worldwide must comply with the official requirements determined by the Transmission System Operator (TSO). This ensures the stable operation and safety of the electricity grid and allows the electricity produced by the production plant to be connected to the electricity grid. There are differences in TSO requirements in every country. Merus Power's power quality solutions can be used to meet the official requirements in each country
Power quality challenges in renewable energy production are different than in traditional energy production due to the irregularity of production volumes and the difference in technology. The production of wind power varies according to the weather, so an active solution is needed to improve power quality. Merus Power's active harmonic filters are installed in connection with the wind farm to mitigate harmonic currents generated by the wind power plant in the network. The active harmonic filters help meet TSO requirements so the wind power plant can be connected to the grid and the electricity produced can be sold to customers.
"Merus Power's solutions support the growth of renewable energy. Merus Power's active harmonic filters help wind and solar power plants connect to the electricity grid and meet the necessary power quality standards and regulations. Merus Power delivers a complete solution from requirement definition to delivery to meet network requirements in every country. The ongoing energy revolution and the growth of renewable energy support our company's growth strategy," says Markus Ovaskainen, Sales Director of Merus Power.