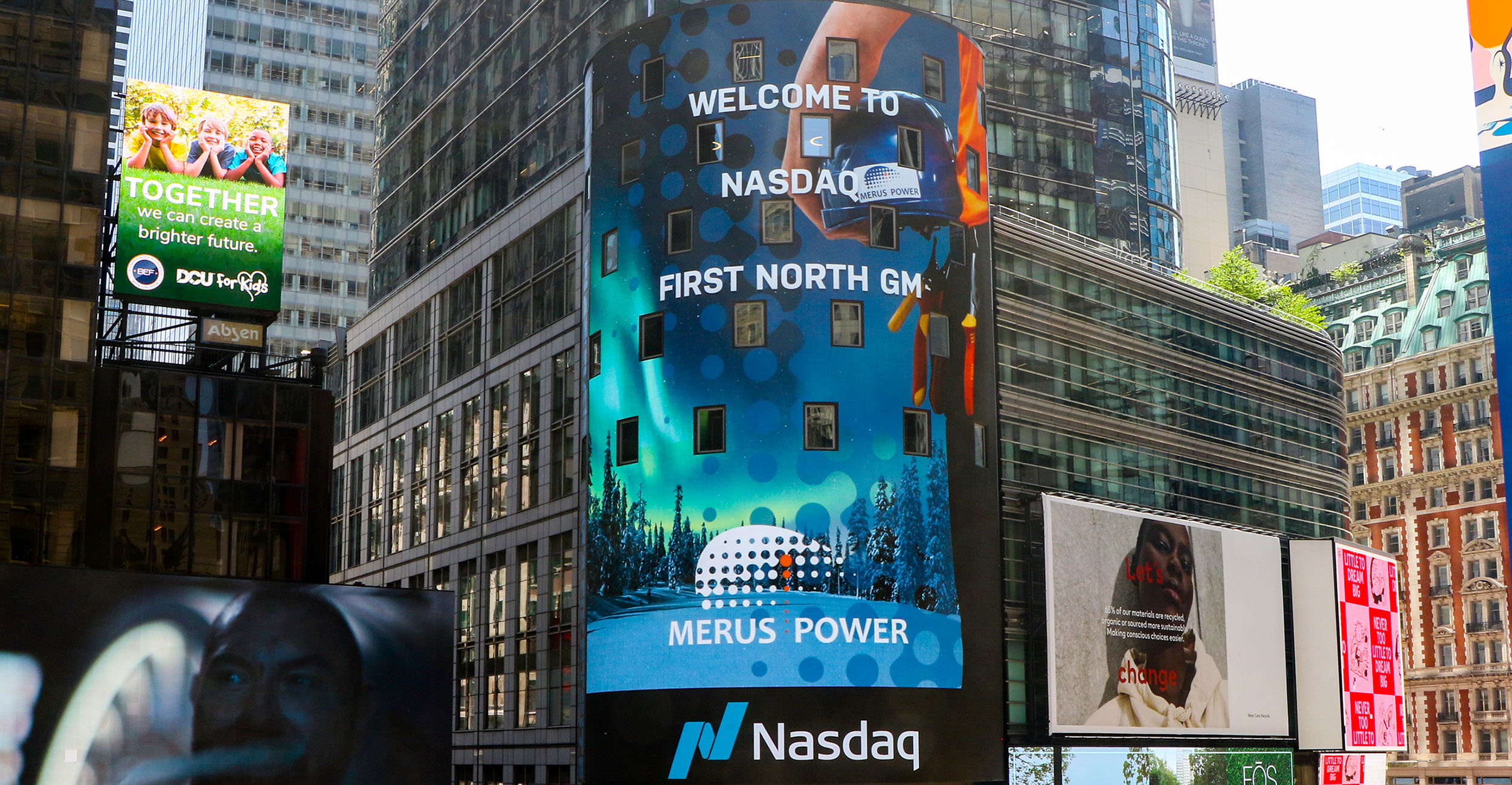 The first anniversary of Merus Power's listing on the stock market
Exactly one year ago today, Merus Power was listed on Nasdaq Helsinki's First North Growth Market. It has definitely been a fast-paced year for us that included many great achievements. This is how Kari Tuomala, CEO of Merus Power, reflects on our first year on the stock market:
"The past year has been great for us! We have developed as a company and have been able to strengthen our Merus Team for future growth.
This past year was also a time of record for us. We reached our highest net sales in Merus Power's history, EUR 14.8 million, which was significantly better than in the previous year. In the power quality market, 2021 was a time of strong growth, both in terms of revenue and new orders. Likewise, this year, we have reported remarkable deals in the power quality market.
We did well in the battery energy storage market in 2021, especially with smaller energy storages in Finland. We supplied S Group with two energy storage systems for their logistics centers and started a pilot partnership with Finnish electricity distribution company Elenia to help secure the distribution of electricity in sparsely populated areas in Finland. We have also started a pilot partnership with Finnish energy company Helen in 2022. We supply an energy storage system to be built in connection with their Mankala hydropower plant.
Our rapid growth is enabled by our ability to develop reliable and advanced technology to help create a more sustainable future for society. With our products, we are able to promote the energy revolution, help our customers improve power quality, and achieve their sustainability goals. We estimate that our devices installed by the end of last year have the potential to reduce CO2 emissions by approximately 110 000 tonnes, which means approximately 910 000 passenger flights between London and Madrid.
I would like to thank our shareholders for their trust, our customers for their great partnerships, and Merus Power's staff for their hard work. The change for a better future is made together."